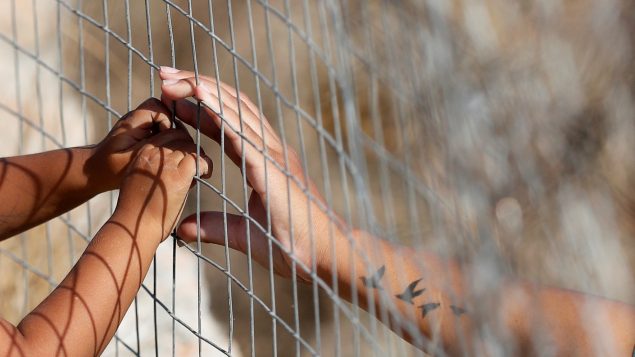 A woman touches hands of a child through a fence at a new temporary camp for migrants and refugees, on the island of Lesbos, Greece, September 22, 2020. (Yara Nardi/Reuters)
Categories: Uncategorized
Tags:

Do you want to report an error or a typo?

Click here!
For reasons beyond our control, and for an undetermined period of time, our comment section is now closed. However, our social networks remain open to your contributions.