Friday, February 19, 2010
Clyde River (Kanngiqtugaapik) to Cape Dorset via Iqaluit
Weather: -18c; foggy and snowy
Today was the day the 'Eye on the Arctic' team was to split up. Producer Levon was staying in Clyde River to work on several stories and cameraman Luc, soundman Jean and myself were off to Cape Dorset to film a story on Inuit art.
It's a weird feeling to be going our separate ways now. I've worked with Levon on this project everyday since it started in October. It's going to be very strange to, all-of-a- sudden, be working without him.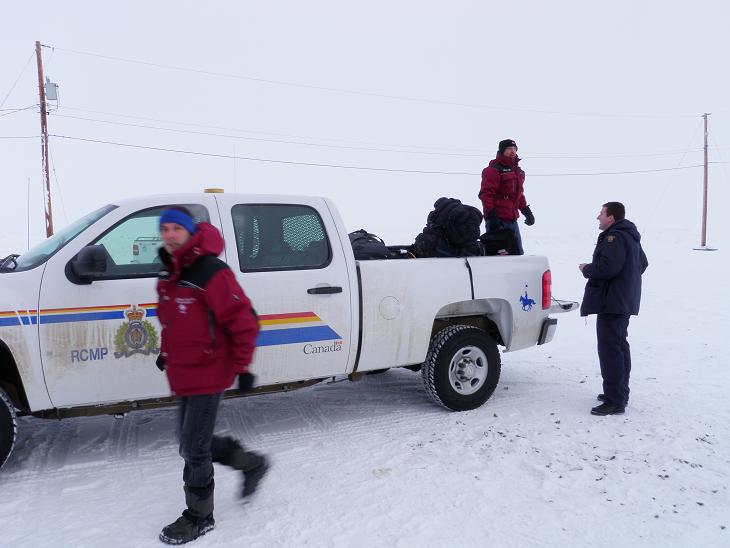 In any case, Jean, Luc and myself got to the airport first thing in the morning and waited for our flight.
And we waited… Waited… And waited…
Our flight originated in Pond Inlet, a community just north of Clyde River. The plane was supposed to land, pick us up and take us all to Iqaluit. There, we'd change planes and be in Dorset by supper time.
But though we could hear the plane overhead, and then approaching the runway. It never actually landed. One of the airport workers came out and said the pilot tried to land twice but that it was too foggy to see the runway so they've gone on to Iqaluit without us.
Luckily for us, an RCMP officer with a pick up truck just happened to be at the airport and overhears us complaining about the change of plans.
He offers to give us, and all our gear, a ride back to the hotel.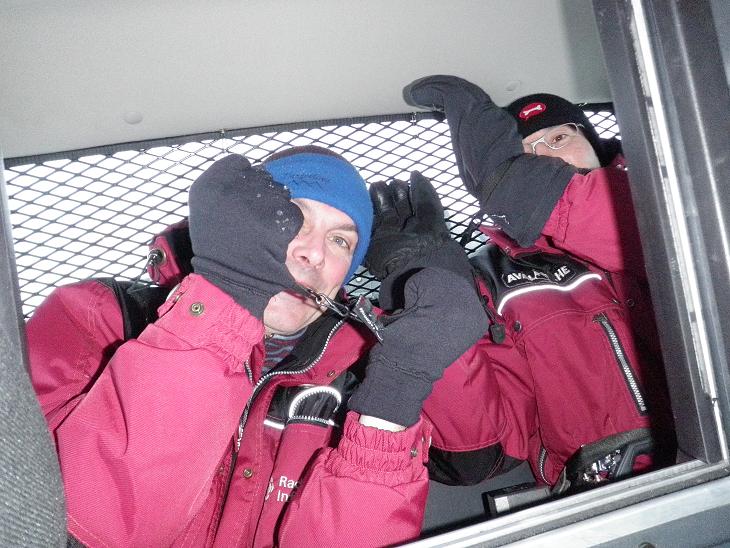 Luc and Jean got ride in the back. And ended up having far to much fun.
So much for Cape Dorset today. We'll try again tomorrow.