Friday, March 12, 2010
Nuuk, Greenland
Weather: -5c
We've been filming an awful lot of ice since we've been here. On any given day, you can walk down to the harbour and see hunks of ice the size of compact cars that have been washed onto the beaches.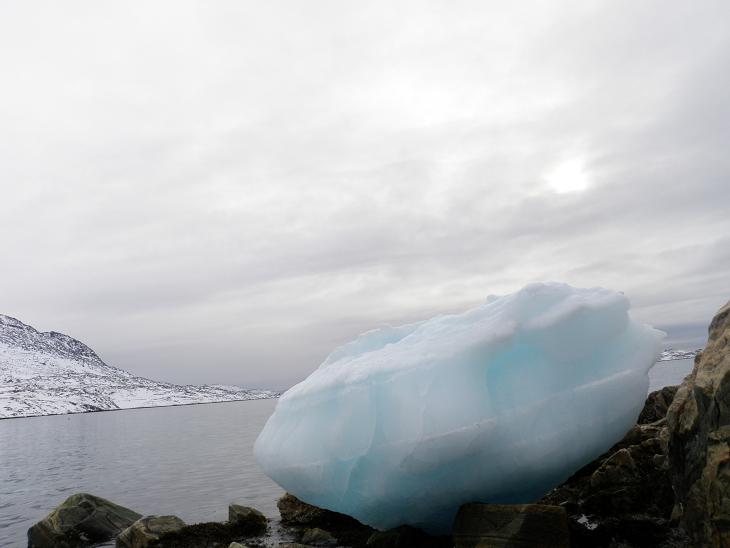 They can be anything from grey, to white to bright, robin's egg blue. I've never seen anything quite like it. Even more surprising, you can come back to the exact same spot the next day, and the tides will have carried the ice away and replaced it with another piece even bigger and more beautiful.
This ice comes from a variety of sources, some is sea ice, some is from the glaciers, some is freshwater and some has broken off from icebergs.
Locals tell us that you can't tell which type of ice it is by looking at it. You have to run your hand across the ice and then lick your fingertip in order to taste what kind of ice it is.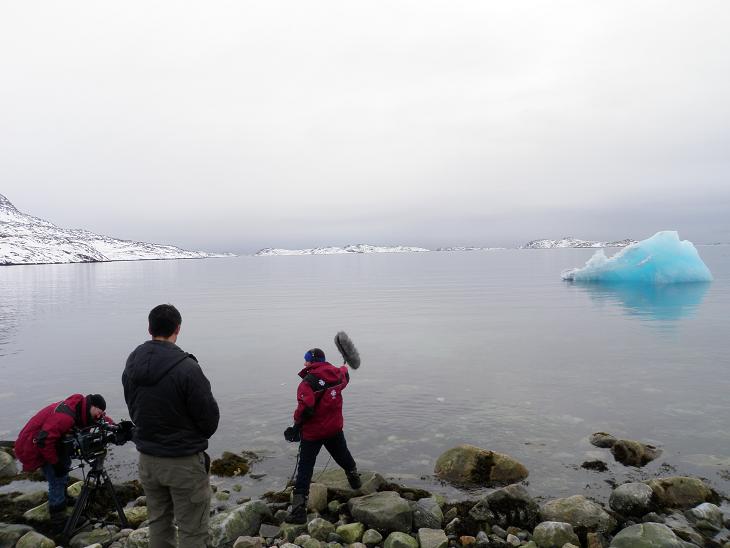 More than one person has told us that the glacier ice is the good stuff. Apparently, many people chip ice shavings off it, put them in a glass and then pour whisky with it. They say the air escapes from the ice as it's melting makes a 'snap, crackle and pop' sound like Rice Krispies cereal.
We interviewed Lene Kielsen Holm for our sea ice story last Wednesday (you can see the story here: https://www.rcinet.ca/eye-on-the-arctic/news/canada/44-environment/80-sea-ice). After we were done, we asked her if this 'drinking whisky with glacier ice' story is true or if the locals were just pulling our legs.
She told us it was true and that it's more than the sound that can make the drink special. She said you have to think that the air escaping from that ice is sometimes thousands of years old, 'maybe even from the time of the dinosaurs.'
And that makes each glass of whisky on the rocks extra, extra special.