Canadian High North Prisoners Could Soon Videoconference with Family while in Southern Federal Prison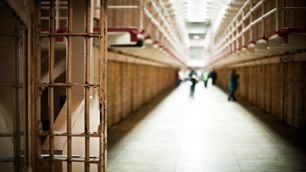 Video-conferencing technology could soon link Nunavut Inuit who are behind bars in federal prisons in southern Canada with their families back home.
The Correctional Service of Canada is looking at setting up the systems in some prisons, allowing inmates from Nunavut to see and talk with their loved ones in remote northern communities.
"We would set up the video conference here, as well as in the institution, and facilitate … for example, a one-hour visit," Jamie Contois, the correctional service's regional administrator for aboriginal initiatives, told CBC News.
Nunavummiut who are sentenced to prison time are often sent to penitentiaries in Ontario and other provinces, taking them thousands of kilometres away from their home communities for years.
Contois met with Nunavut's Health Department this week to learn about the technology, which has helped patients in the territory connect with doctors south of 60.
Foreign environment
Video-conferencing would not only allow inmates' families to "visit" without having to leave home, it would also keep the inmates connected with their communities and their culture.
"When Inuit come from the North into an institution in the Ontario region, It's somewhat of a foreign environment," Contois said. "Our goal is to rehabilitate, to protect society, and to have these Inuit men ultimately return to their communities in a good way."
Video-conferencing could also connect inmates with counselling or psychological services, Contois added.
The idea is still in the very early stages, Contois said, adding it could be over a year before the systems would be running in prisons.
'Starved for visitors'
Lydia Bardak, head of the John Howard Society in Yellowknife, said many Inuit prisoners from Nunavut feel isolated and alone in southern institutions, something she found out first-hand during a visit to Fenbrook Institution near Gravenhurst, Ont.
"It was like the inmates swarmed me," Bardak recalled. "They were just like, 'Oh, you're from the North! Oh, you're friends with this guy …' They're just starved for visitors."
Bardak said video-conferencing technology could make a real difference in the lives of prisoners and their families.
"So many of the inmates, they miss their children so much, seeing the kids going through whatever little antics or holding up their little piece of school or art project," she said.
"It's not a real visit, but it's much more real than a phone call or a letter."