Swedish Sámi Communities Moving Towards Environmental Changes in Reindeer Industry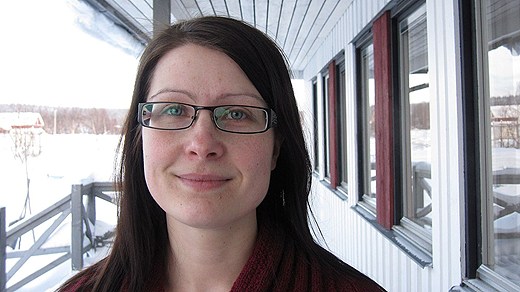 Sámi Parliament and several Sámi communities are moving towards environmental changes in the reindeer industry. The Swedish government has contributed SEK 10 million.
Saarivuoma, a reindeer herding community in the far north of Sweden, has started a project to show how the community can take a long-term approach in utilizing its lands.
Åsa Larsson Blind is the project coordinator and she mentions that the community's attitude to off-road driving is a part of the project.
The chief goal according to Åsa Larsson Bind is to produce an administrative plan for the community's lands.
"And it will embrace natural resources and even the culture, so that we can maintain a long-term focus on creating a Sámi administrative principle."
Saarivuoma's project is one of seven included in the Sámi Parliament's living environment program Eallinbiras, which will survey how the reindeer industry can be adapted to future climatic changes.
The projects are being conducted in close collaboration between the Sámi reindeer herding communities, the Sámi Parliament and various research institutes.
Through the environmental program, the Sámi Parliament wants to set up goals for a sustainable and robust Sámi living environment. The Swedish government has allocated SEK 10 million to the Sámi Parliament's program, and Saarivuoma has received SEK 800,000 to conduct its project, which will run until September 2012.
According to Åsa Larsson Blind, nothing similar has been done before and the project's objective is to develop living environment goals for the Sámi reindeer herding community. She explains that the origins of the project are in the Sámi people wanting to have greater opportunities to affect land usage.
"The project is largely a beginning to turning a trend. Today's reindeer herding communities are forced to react to so many different issues from the outside."
Åsa Larsson Blind mentions rules and regulations and incursions into Sámi lands by external interests as issues that must be addressed. Saarivuoma wants to change the present situation during the course of the project and begin thinking about how they want to address and influence such issues in the future.