Surgeries to resume at hospital in Canada's Northwest Territories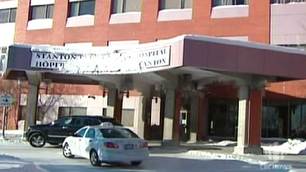 Elective surgeries at Stanton Territorial Hospital in Yellowknife, the capital of Canada's Northwest Territories (N.W.T.), are set to resume on Aug. 12, following months of delays due to sterilization equipment problems.
Health officials say 360 surgeries were cancelled this year because the machines the hospital uses to sterilize surgical instruments with steam were sometimes leaving "wet spots" that could potentially attract germs.
Staff thought the problem would be fixed in February, but as of June the machines were still not showing consistent results.
N.W.T. Health Minister Michael Miltenberger said hospital staff are testing the equipment to ensure it's safe.
"It will be up and running when there is the assurance that they meet all the tests, the rigorous tests, that are there for infection control," Miltenberger told CBC News on Tuesday.
"When that point is reached, by Aug. 12, we'll be ready to go."
Health officials said identifying the equipment problems was complicated by technical factors, since sterilizing machines operate using super-heated steam.
Nobody was put at risk by the hospital's sterilization equipment, according to officials.
Some patients have had their procedures done in hospitals outside the territory, Health Department spokesman Damien Healy told CBC News.
Healy said 102 patients are still waiting for a new surgery date.
Miltenberger said he does not know how much the delays will cost the Health Department.
Originally posted August 2, 2011