Moose hunt underway in Sweden's North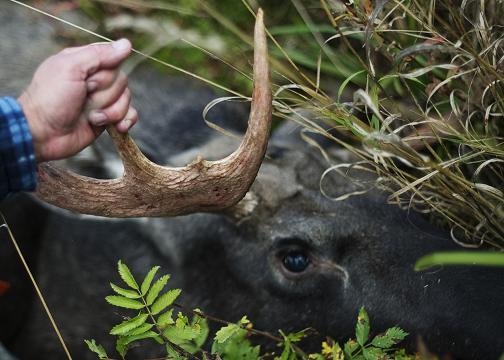 The moose hunting season is underway in northern Sweden during which, one hunter killed a bear out-of-season. However the police think the bear in question was shot in self-defence.
The hunter was in the forest in Ramsjö, in eastern Sweden, when, he says, the bear suddenly came rushing towards him. He says he had just enough time to aim his rifle and fire.
Afterwards a dead moose calf was found in the direction the bear was coming from, and the assumption is that the bear was trying to protect its kill.
The police tell Swedish Radio News the whole thing looks like an act of self-defence, but they are still investigating the incident, and a forensic team has been sent to the site.
For more stories from Radio Sweden, click here