Nuclear reactor to be built in North Finland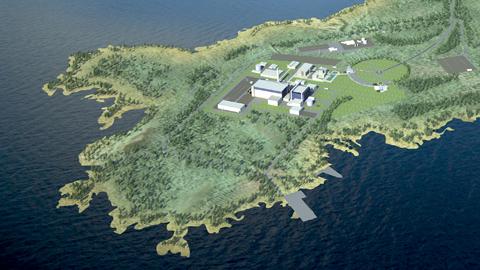 Finland's third nuclear power plant location, and sixth nuclear reactor, is to be built at Pyhäjoki, a community of around 3300 people, on the country's northwest coast.
The location was announced on Wednesday afternoon by Fennovoima, the company behind the project.
The new plant will be built by the French firm Areva or Japan's Toshiba.
Finland's two existing plants are operated by Finnish company TVO: Olkiluoto in the southwest, and Forum at Loviisa, a town on Finland's south coast.
Both will send their waste to a permanent storage facility near Olkiluoto, but that facility will not have space for waste from Fennovoima's new plant.
The project will cost between four and six billion euros, and provide work for 3-4,000 people during construction. Once the plant is operational, in 2020, 400-500 people will work there.
Environmental groups react
But not everyone is behind the project.
Opponents of nuclear power are continuing efforts to reverse decisions on the construction of new facilities.  Environmentalists say that now that plans are settled, local opponents can better focus their campaign.
The chairman of the Kemi regional chapter of the Finnish Association for Nature Conservation, Aimo Tervahauta, points out that construction of the plant is not yet a complete certainty since it will still require a number of different permits from various authorities.
He pointed out that Wednesday's announcement was merely publication of the decision by Fennovoima.
"This announcement by Fennovoima, or actually by the German energy giant E.ON, was about where it wants to construct a new plant. It is their idea and their announcement. Before that plant goes up, it will need numerous permits, such as environmental impact and construction permits," noted Tervahauta.
According to Tervahauta, there is plenty to be criticized in the environmental impact study commissioned by Fennovoima.
"Both alternative sites were the basis for the Fennovoima environmental impact study. Both Pyhäjoki [authorities] and we viewed it as being superficial and lax. Now that more specific permits will be under consideration, there can be more action taken in greater detail."
Finland's first commercial nuclear reactor was built at Loviisa in 1977. The second followed at Olkiluoto in 1979.