Winter late by over a month in northern Finland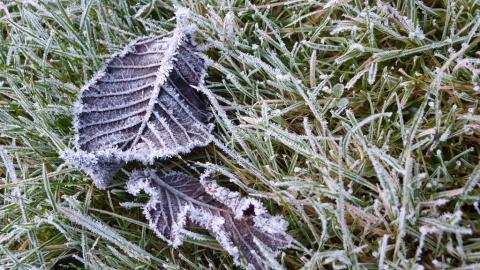 A protracted period of mild weather has delayed the start of winter in Lapland, Finland's northernmost province. In Kilpisjärvi, one of the northernmost villages in the region, winter would have ordinarily set in one and a half months ago.
Thermal winter begins when the average round-the-clock temperature stays below zero degrees Celsius.
The Finnish Meteorological Institute (FMI) says winter has not arrived so late to central and northern Lapland for the past 50 years.
The first snow also took a while to fall, with some places in central and northern Lapland getting the first cover only in mid-November. At Lapland's longest-running observation station in Sodankylä, a town of almost 9,000 people, the first snow has not been recorded so late in the entirety of its nearly 100-year history.
Other areas of central and northern Lapland, however, received the first snow at the usual time, about October 10.
The first snow is officially defined as a centimetre of cover detected at the FMI's observation stations in the morning.
November in the entire country has been, on average, about 5 degrees warmer than usual. However the situation does not qualify as exceptional, the FMI says.