Extreme weather threatens nuclear safety in Sweden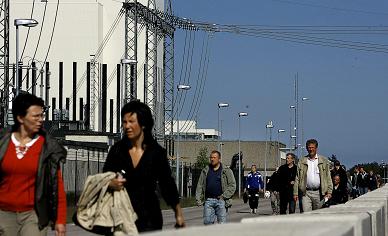 Swedish nuclear power stations are not properly equipped to deal with extreme weather conditions, according to an investigation by The Swedish Radiation Safety Authority.
Following the nuclear catastrophe at Fukushima in Japan in March this year all EU countries with nuclear power were ordered to check their level of preparation for weather conditions such as tornados and severe storms.
While tornados may not be that likely in Sweden, experts say they cannot be ruled out as climate change is expected to bring stormier, wetter weather to Scandinavia.
However the country's ten nuclear reactors are also ill prepared for other more likely events such as ice storms or powerful cyclones which could affect electronic components at the plants or cause power outages.
"We need to further look into the potential combination effect of extreme weather and another situation caused by the weather such as a power cut," Jan Hanberg at the national radiation safety authority tells Swedish Science Radio department.