No snow in south Finland for Santa Claus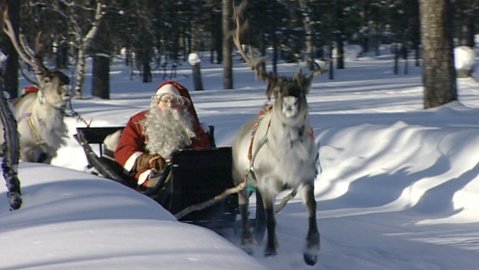 Most of Finland will celebrate this Christmas with mild weather conditions. The ground will be without snow in the South and across many central parts of the country. After setting off from his workshop on Korvatunturi Fell, a mountain in eastern Lapland in Finland's Arctic, Father Christmas will be able to travel by sleigh as far south as Southern Karelia before having to hitch a car ride.
Although Friday will be a wet day in many areas, actual snow levels will not increase in southern and central Finland.
Early snow will quickly turn to sleet or rain.
Christmas Eve will be mainly dry and mild with temperatures in southern and central areas around zero, elsewhere a little colder.