Finnish icebreaker hits seas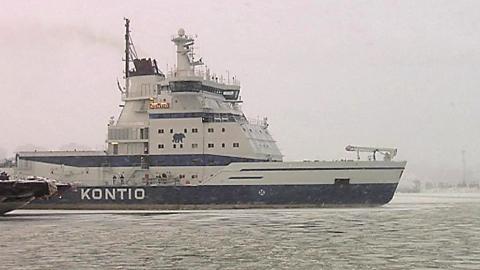 Icebreaking season in Finland finally got its start Tuesday when the icebreaker Kontio departed from Helsinki to head to the Gulf of Bothnia.
The last time icebreakers were first deployed this late into winter was in 2007. Last year they were called into service in November.
Ice conditions in the Gulf are such that weaker vessels may need assistance, the vessel's captain Christian Wennerstrand said.
More icebreakers will likely be sent out within a few weeks, depending on the weather, he said.
Although the ice has been slow in coming this year, warm spells are not merely idle time for icebreakers.
The Kontio is also an oil spill response vessel for the European Maritime Safety Agency – the largest oil spill response vessel in the northern Baltic Sea.
The ship will be breaking ice and assisting ships in the Gulf of Bothnia until May.