Finland's Outokumpu in merger talks with Germany's ThyssenKrupp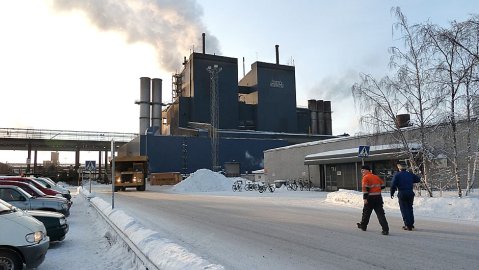 Finnish metals giant Outokumpu confirmed on Monday that it is negotiating with German conglomerate ThyssenKrupp on a possible merger of their stainless steel businesses. Outokumpu owns Europe's largest stainless steel mill, located in Tornio, in Finland's northern Lapland province.
"Following recent speculation, Outokumpu confirms preliminary discussions with ThyssenKrupp to evaluate potential strategic options, including a potential business combination of Outokumpu and Inoxum," the company said on Monday morning.
Outokumpu's share price rose 7.4 percent after ThyssenKrupp confirmed the talks.
The German newspaper Rheinische Post was first to report that ThyssenKrupp plans to merge its stainless unit Inoxum with Outokumpu, citing senior company sources at ThyssenKrupp.
ThyssenKrupp aims for a minority stake in the newly formed entity, the paper added.
ThyssenKrupp is close to selling its stainless steel arm and a deal could come as early as February, an investment banking source with direct knowledge of the process said earlier this month.