Finnish icebreakers to sail in Arctic oil drilling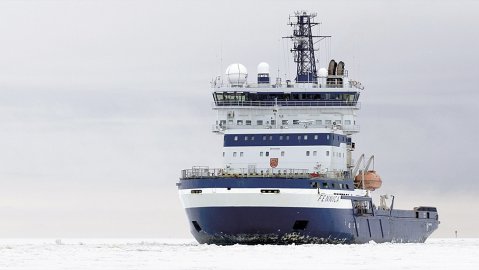 Oil giant Shell is planning to start charting the seas for oil drilling in the Arctic. Finnish icebreakers are to come along on the test drillings even as Greenpeace says oil drilling in the Arctic is dangerous in the extreme.
Shell is looking into offshore drilling in the Beaufort Sea by the Alaskan coast and the untouched waters of the adjacent Chukchi Sea. For this venture, the company has signed a lease deal for two icebreakers, Fennica and Nordica, with Finnish state firm Arctia Shipping.
The environmentalists are raising concerns. Tapio Laakso, Greenpeace programme manager in Finland, says that oil drilling that far up north is very dangerous.
"Conditions are the harshest on the planet, which naturally raises the risk of accidents. If anything were to happen, oil recovery would be very difficult," he explains. "The area has no infrastructure to speak of."
Greenpeace wants Arctia Shipping to dissolve its contract with Shell. As it is, icebreakers Fennica and Nordica are to sail to the coast of Alaska in the summer.
Arctia Shipping says the responsibility for the operation lies with Shell, while Shell has not commented on the matter. Neither has Finland.
The Arctic Ocean is a unique natural environment where whales, fish and polar bears have been largely left alone. However, current international agreements do not forbid oil companies from the region. Remote and dangerous sources of oil are becoming increasingly attractive as the global need for oil grows and the existing reserves dry up.