Finland's environment minister backs more mining in Lapland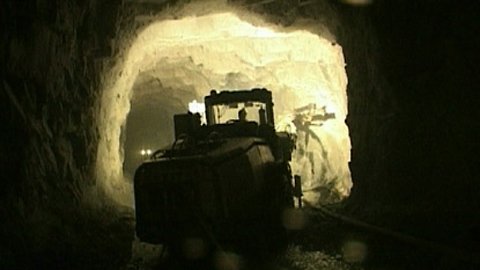 Finland's environment minister Ville Niinistö says there's room for more mines in Lapland, in the country's Arctic, if mining companies are willing to carry social responsibility.
Ville Niinistö notes that there are no major differences in views concerning mining operations within the coalition government.
Those that do exist have narrowed over the past year.
"During the past year, the Ministry of Employment and the Economy, and Economy Minister Häkämies, have had their eyes opened to the fact that mining cannot be promoted if environmental issues are not taken seriously from the start.
There is room for more mines in Lapland, if mining companies are willing to carry their social responsibilities," Niinistö told Yle.
Economy Minister Jyri Häkämies calculates the mining could create thousands of new jobs in Lapland over the next three years. It's estimated that over four billion euros will be invested in mining there.
"There is no such thing as a green mine, but mines can be made to have a lesser impact on the environment. Environmental technology projects are important. They can provide Finnish companies with new export opportunities," Ville Niinistö pointed out.
However, the Environment Minister also wants to ensure that the economic benefits of mining actually remain in the country.
"Mining laws are still liberal. If the degree of processing remains low, the benefits flow abroad."
For more stories from YLE News Finland, click here.