Chinese rig makes massive gas discovery in Arctic Russia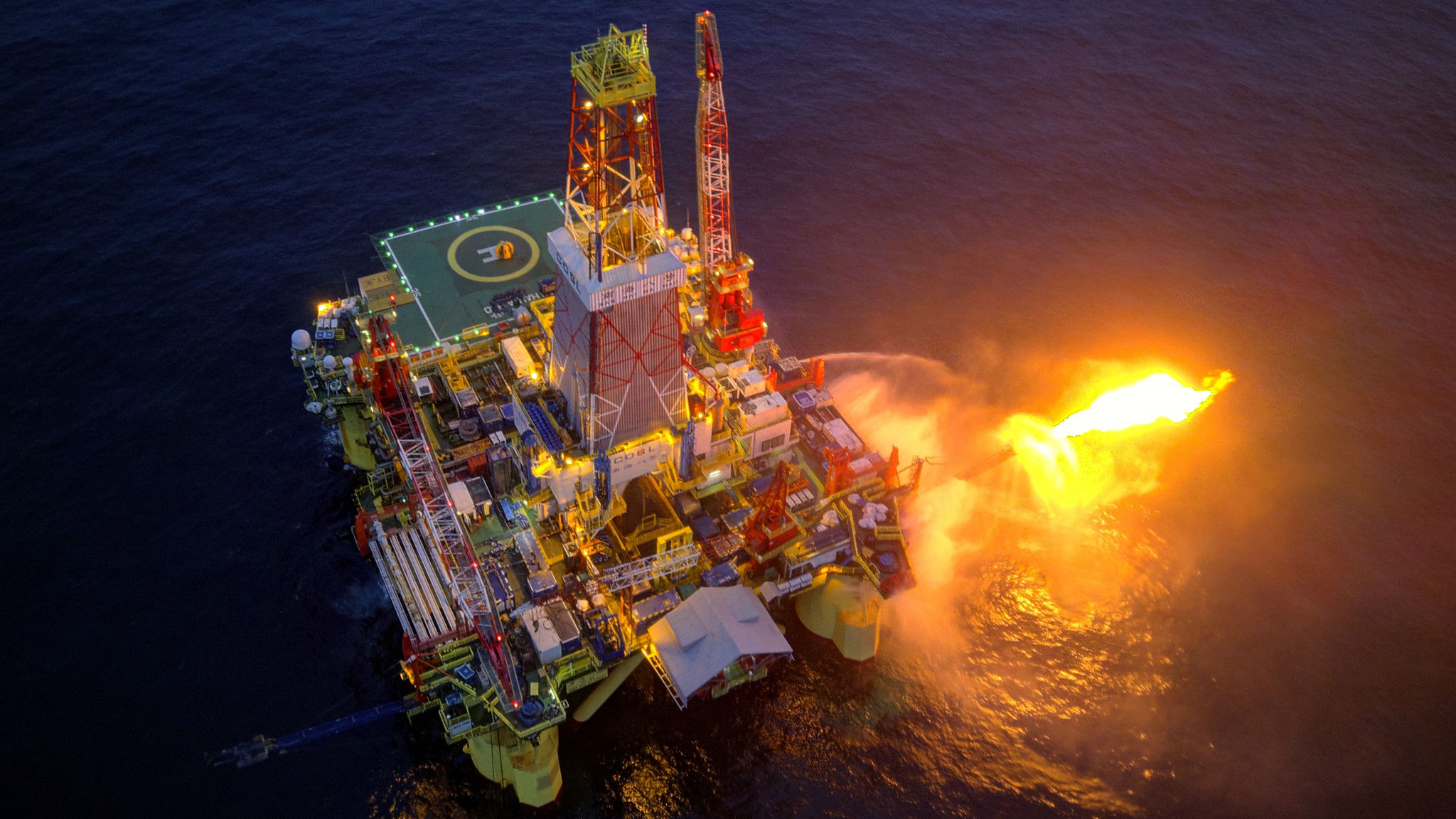 The Nan Hai Ba Hao platform has found more than a trillion cubic meters of natural gas in the Kara Sea, in northwestern Russia. The rig will be back in the area this summer.
The 15,469 deadweight ton installation has made it from the South China Sea to the Russian Arctic two years in a row. In 2017, it drilled in the Leningradskoye license area in the Kara Sea and expanded the resource potential of the structure by more than 850 million cubic meters of gas to a total of 1.9 trillion cubic meters. The year afterwards, it was back in the area to drill in the nearby Rusanvoskoye area. Both operations were made in cooperation with Russia's natural gas company Gazprom.
The Russian company now confirms that the well drilling at the Rusanvoskoye revealed 390.2 billion cubic meters of gas. The discovery has been named after Soviet Minister of Energy V.A Dinkov and is located at 72 degrees North, about 100 km off the west coast of the Yamal Peninsula.
With the discovery of the V.A Dinkov field, the Chinese rig has made two of Russia's biggest offshore findings over the last decade. The accumulated resources of the discoveries amount to more than 1.2 trillion cubic meters of natural gas.
The Nan Hai Ba Hao is owned by the China Oilfield Service Limited and is also known as the Nanhai VIII.
The rig will be back in Russian Arctic waters in 2019, information from the Northern Sea Route Administration shows.
The Nan Hai Ba Hao was not the only rig that drilled in Russia's Kara Sea in 2018. Also the rigs Arcticheskaya and the Amazon were active in the Nyarmeysky and Severo-Obskoye license areas respectively.
The rigs are owned by Gazprom Flot, a subsidiary unit of Gazprom.
According to the company, the drilling at the Nyarmeysky revealed a total of 120.8 billion cubic meters. The Severo-Obskoye structure holds more than 300 billion cubic meters, license holder Novatek informs.
The discoveries offshore in the Kara Sea come as both Gazprom and Novatek are in the process of making unprecedented field developments in the nearby Yamal Peninsula.
Gazprom operates the Bovanenkovo field and will in year 2023 launch production at the Kharasavey. Novatek is operator of the Yamal LNG project and is in the process of developing the Arctic LNG 2 project. The resources of offshore structures like the Severo-Obskoye can potentially be included in the company's major investments in liquified natural gas in the Arctic.
Related stories from around the North:
Canada: Ottawa signals it's open to talks on offshore Arctic oil and gas development, Radio Canada International
Norway: Greenpeace activists board oil platform in Arctic Norway, The Independent Barents Observer
Russia: Saudi Arabia is the dark horse in race for Arctic natural gas riches, Radio Canada International

United States: Bill to protect ANWR passes early hurdle in Washington, CBC News