ConocoPhillips earned about $7 million a day on Alaska oil during first quarter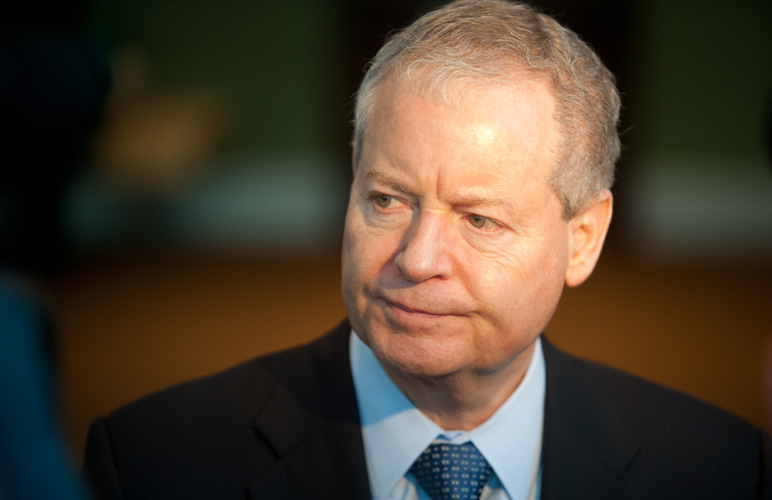 Alaska Gov. Sean Parnell is bound and determined to give a huge tax break to Alaska's major oil companies because they claim they don't make enough money in Alaska.
However, ConocoPhillips's report filed with the U.S. Securities and Exchange Commission on Monday indicates the company is making huge profits producing Alaska oil.
ConocoPhillips earned $616 million in Alaska during the first three months of 2012, or about $7 million a day in profits.
That's up 12 percent from last year, when the company made $549 million in the first quarter and $490 million in the second quarter, according to the earnings statements.
Despite claims that production is declining — hence the need for a tax break – more oil was produced during the first quarter than was pumped last year. The company averaged 215,000 barrels a day in 2011. In the first quarter of this year, the company averaged 226,000 barrels a day.
Alaska income reported separately
ConocoPhillips is the only North Slope producing company that reports Alaska income separately from Lower 48 and worldwide earnings. The other two major producers, BP and Exxon, likely see similar profits from Alaska's oil patch.
"This report proves that Alaska remains a highly profitable place to produce oil," state Sen. Bill Wielechowski, D-Anchorage, said in a statement. "It blows a hole in the governor's argument that Alaskans need to lower taxes for the large multinational corporations that operate Prudhoe Bay and our other legacy fields," he said.
Profit margins on Alaska production
The Alaska Legislature remains huddled in Juneau in a special session, debating Parnell's bill that would give a tax break of about $1.7 billion a year when the price of oil is $120 a barrel, where it has hovered lately.
At least one investor noticed the high profit margins on Alaska production. In a conference call on Monday with investors, one researcher from CitiGroup wondered why, given Alaska's alleged high tax structure, the company was making so much money on oil it produced in the state.
"And then on Alaska, too, it seemed like given the production and pricing in Alaska that your earnings in Alaska were clearly higher than it's been in the past," Faisel Khan from Citigroup Inc, said. "Could you also give us a little bit more color on what's driving that?"
After a long pause, Jeffrey Wayne Sheets, ConocoPhillips chief financial officer and senior vice president, answered with what appears to be a complete non-sequiturish gobblygook:
"Yes, I mean generally in Alaska, there's a couple of factors which can affect kind of quarter to quarter," he said. "There's a bit of a pricing lag on some of the crude. So in a rising market, that can have a difference. And then of course, the tax regime in Alaska. When you get up to these kinds of oil prices, that takes as a very high marginal take to you — take."
He then says he'll get back to Khan.
In a conference call last year, Sheets, referring to profit margins, told an investor that Alaska, as well as Norway, the U.K. and Indonesia, all had "average or higher-than-average margins."
His statement has been used by those fighting the tax cut. Some of them note that Norway, the U.K. and Indonesia appear to have tax structures comparable to — or even higher than — Alaska's.
Contact Amanda Coyne at amanda(at)alaskadispatch.com
For more stories from Alaska Dispatch, click here