More research on Arctic health needed: Sami leader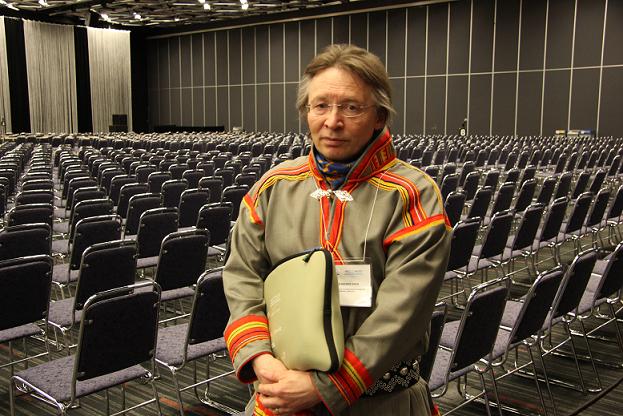 Today, Lars-Anders Baer, former president of the Sami Parliament, was on the Plenary Panel: Communities and Health at the 2012 International Polar Conference in Montreal.
During is talk, Baer stressed the importance of affirming indigenous rights to things like traditional medicines and health practices. He also emphasized that respecting the rights of the Arctic's indigenous people's to their lands and waters, especially in this era of Arctic development, will play an important role in community health.
After his talk, Baer pointed to the wave of suicides in Sami communities after mining and other business interests set up in some areas of Arctic Sapmi. Traditional reindeer migration routes were disturbed, and in some cases had a direct impact on people's livelihoods.
Everyone from government to scientists needed to take health care into consideration when operating in the Arctic, Baer said.
Write to Eilís Quinn at eilis.quinn(at)cbc.ca