Finland's environment minister warns of state intervention in Talvivaara Mine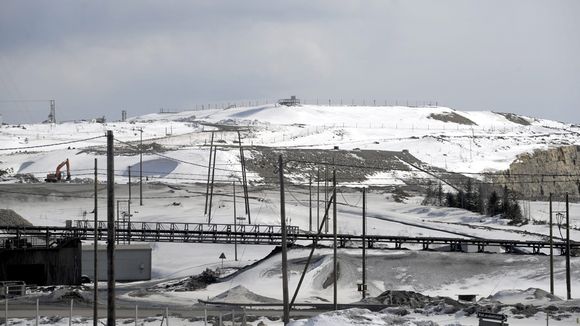 Finland's Environment minister Ville Niinistö has indicated the state may intervene in the operations of the Talvivaara mining company if its environmental discharges are not soon brought under control.
Interviewed by the nature magazine Suomen Luonto on Tuesday, Niinistö said intervention might take the form of a threat of fines or even a suspension of operations.
Local environmental officials in the northern Savo region say sulphide levels near the mine have once again begun to rise.
The Finnish Food Safety Authority (Evira) says it will investigate bird deaths at the mine later this week.
Last Thursday dozens of dead birds were washed up in a processing pool at the mine. Talvivaara says it is examining how such deaths can be avoided in the future. Company employees are also making efforts to remove birds that find their way into the mine.
Local police say determining the cause of death of the birds will reveal if they were inside the mine or were dumped in the processing pool.
Reputation on the line
The Talvivaara mine currently produces nickel and cobalt, and plans to begin producing uranium. It has a tarnished reputation in the eyes of local people and conservationists who accuse the owners of polluting the surrounding area.
Last March, for instance, high levels of hydrogen sulphide were apparently responsible for the death of a worker at the mine. The incident led to a temporary closure of the facility.
By the end of last week, some 160 complaints and comments had been filed regarding the planned expansion of the mine's operations.
In mid-April, the local municipality demanded that the Talvivaara company pay more attention to the views of nearby residents and those who own holiday homes in the nearby Vuokatti resort area. They have repeatedly complained on polluted lake water.
For more stories from YLE News, click here