Newly sworn Russian president orders Arctic naval boost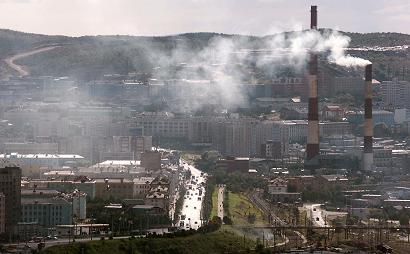 President Vladimir Putin got right to work and presented a series of new decrees within hours of being sworn in as Russia's new president. According to Norway's Barents Observer, the Arctic figured prominently in his plans to modernize and improve the country's military.
In an armed forces modernization and improvement decree (available in Russian, here), Putin called particularly for a larger naval presence in Russia's Arctic and Far East in order to protect its interests in the increasingly active northern oceans.
The decree is the natural extension of comments Putin made during the presidential campaign.
In a February statement published by the Russian newspaper Rossiyskaya Gazeta, Putin declared his intention to build a Navy capable of serving in the Arctic Ocean and in the Pacific. Increased Arctic militarization by other nations was forcing Russia to act on behalf of its strategic interests, he said.
In April, Russia announced it would begin creating a series of 20 bases for border security and rescue personnel along the Northern Sea Route, most of which is currently unmonitored. The bases are part of a plan to develop the route and make Arctic rescue forces available should an international need arise.
Fostering international Arctic cooperation was also the subject of a post-inauguration decree issued by Putin this week. As part of that goal, the decree orders work to be done on legally registering international borders in the Arctic, including maritime borders and on the continental shelf.
Read more from Barents Observer, here.
For more stories from Alaska Dispatch, click here