New data suggests continued growth of Alaska oil jobs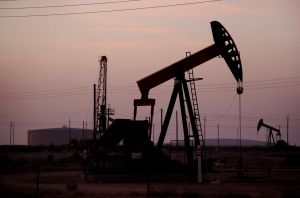 A new manufacturing directory says Alaska's oil-and-gas workforce expanded 5 percent over the last year to 9,062 employees, a sign that new tax incentives for exploration continue to work some magic.
The growth helped boost overall industrial employment in Alaska by 2 percent, with 927 companies adding 634 employees. That boosted payrolls to 34,125 employees, according to a press release announcing the 2012 Alaska Manufacturer's Directory.
Those statistics and others in the directory's summary are roughly in line with Alaska employment trends tracked by the state, said Neal Fried, an economist with the Department of Labor and Workforce. State data shows work opportunities increasing, including in the oil and gas industry and seafood processing.
"I don't see any surprises. Their numbers jibe with ours, generally speaking," said Fried.
"The big story for Alaska on the manufacturing side is that industry and construction have been hammered nationally. They lost millions of jobs and saw a disproportionate amount of job loss," said Fried. "But our manufacturing actually grew."
The directory's numbers differ from the state's in part because it defines manufacturing differently. The state doesn't consider mining or oil and gas to be manufacturing, for example. But the report does, Fried said.
The number of new hires in Alaska's oil patch has been a flash point in the fight to lower oil-production taxes. Gov. Sean Parnell stands 0-2 in that fight with the Legislature, but the debate will likely rage on as long as Prudhoe Bay's oil production continues to decline.
Tax-cut proponents have argued that the state is losing oil patch jobs to boom states like North Dakota, which recently surpassed Alaska to become the country's No. 2 oil-producing state. Critics emphasize that oil-and-gas hiring is up, indicating that the generous exploration tax incentives are enough for now.
Those perks, introduced in 2010, have sparked new interest in Cook Inlet and the North Slope. Several firms have flocked to Alaska, home to North America's largest oil field in Prudhoe Bay. State officials say the interest continued in a Cook Inlet lease sale in May that saw some of the new companies, including noteworthy independent Apache Corp., pay $7 million to expand their holdings.
It's still very early, but so far the extra activity has not led to new, major production.
Also helping boost employment, at least on the North Slope, is increased maintenance on aging infrastructure, according to a McDowell Group report presented to lawmakers earlier this year. The company said the North Slope oil patch reached record employment levels in 2011, with just under 9,000 jobs.
The Department of Labor found that oil-and-gas employment grew 2 percent between 2010 and 2011, rising from 12,700 employees to 13,000 in 2011, Fried said.
State labor data for the first four months of 2012 also shows moderate growth compared to the same period last year. But that's "very rough" data based on survey samples, Fried said.
A more accurate comparison will be released in about two months, once the department reviews unemployment insurance tax paperwork provided by companies.
"As analysts we get very excited to look at those," he said, because they provide the truest measure of employment.
Manufacturer's News Inc. surveyed Alaska companies to gather the data for the directory, said a spokeswoman. The Chicago-based company, a longtime publisher of statewide databases, has collected Alaska payroll figures since 2007.
The directory also noted that Alaska exports in 2011 reached a record $5.2 billion. That's in part because of exploding sales to China companies of Alaska fish and other products.
"Food products," which includes seafood processing, is the biggest industrial employer in the state with 11,289 jobs, up 2.7 percent over the previous year, the directory said.
Contact Alex DeMarban at alex(at)alaskadispatch.com
For more stories from Alaska Dispatch, click here