Blog: Telehealth in the Arctic – Unfulfilled potential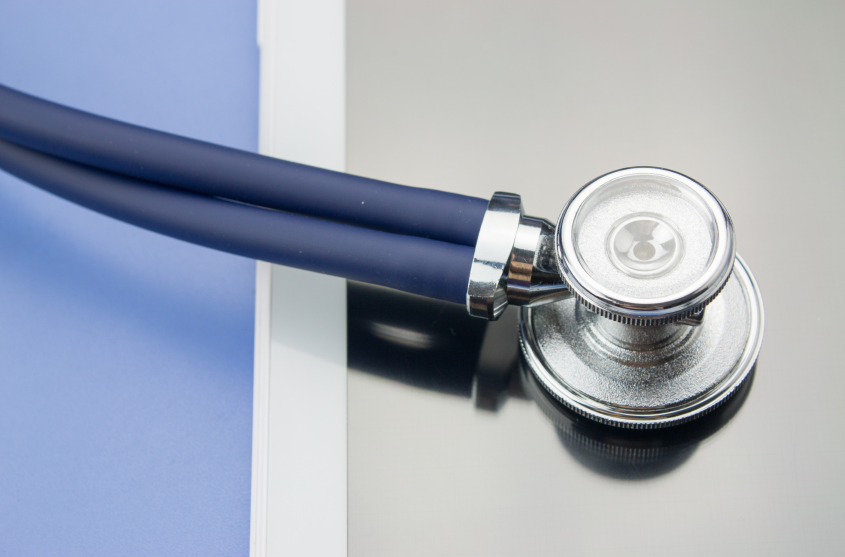 Telehealth is going mainstream.
That was the message from a pair of recent stories in Wired magazine, an InTouch Health blog, and indeed last month's American Telemedicine Association's (ATA) annual conference. Commentators cite as a tipping point the decision of UnitedHealthcare, a large American health insurer, to cover virtual doctor visits just as they would in-person ones.
The promise of telehealth is to increase the affordability and accessibility of health care, and ensure distance and time are no longer barriers to quality care. In few regions of the world is such a health care revolution more necessary than in the Arctic, where large distances, sparse populations, limited infrastructure, cultural dissonance and a lack of local skilled professionals all conspire to limit access.  While there have been some important advances in telehealth across the Circumpolar North, almost nowhere can it be said that new technologies are being fully taken advantage of.
Stuck in the Waiting Room
Of course telemedicine and telehealth – the use of electronic information and telecommunications technologies to support long-distance health care – is nothing new in the Arctic.  You may be surprised to learn, as I was, that the Arctic Council's Sustainable Development Working Group first supported discussion on Arctic telemedicine in 2000.  The resultant report proposed the following recommendations:
Enhanced, reliable telecommunications infrastructure in the Arctic.
Training of local/northern health professionals in telehealth applications.
Prioritization of the most underserved and remote communities for upgraded technology.
Better public awareness, for clients, administrators and health care professionals, of new developments and benefits of telehealth, to improve uptake.
Standardization of terminology, technology and software for improved interoperability and uptake.
Coordinated evaluation of the impacts and efficacy of telemedicine in the Arctic.
The most surprising thing of course is that all of these recommendations, made fifteen years ago – on the topic of telecommunications and technology! – are still valid.  In fact, a quick google search reveals that momentum for pilots, projects, and research on Arctic telehealth peaked in the early 2000s, when telehealth was mostly about phone and video calls.  For all the talk about the rapidly evolving Arctic region, innovation uptake has been positively glacial.
Pockets of Progress
It would be unfair to characterize the region monolithically on this subject, as real progress has been made in various corners.  The Alaska Native Tribal Health Consortium uses some of the world's most innovate telehealth devices to connect rural health providers and facilities, and reached the milestone of 100,000 telehealth cases back in 2011. Shell's Remote Health Care strategy has been called a "game-changer" for industry, allowing it to operate safely where the usual approach to medical evacuation is not available due to harsh conditions.  My own university offers an accredited four year nursing degree in northern Saskatchewan using remote presence robotics to provide local clinical instruction.  The Arctic University of Norway even offers a Master's program in telemedicine and e-health.  But dissemination on the topic has been insufficient.
From my own experience at the ATA, I can confirm that the results are in and telehealth is a success. It delivers on its promise to reduce costs while providing an equitable quality of service.  Patients, family members and practitioners who experience telehealth, after initial phasing-in periods, are satisfied with the level of care.  The stigma that telehealth is somehow a second rate form of care needs to be eliminated; in many different types of situations, it can be done as well, and in some ways better, than in-person care.  But of course the choice is not usually between virtual or in person visits; it is between virtual consults or no care at all.
It is not only for the young and technologically savvy.  One physician told me a story of an elder who quite appreciated his telehealth visit with a specialist; besides saving an arduous day of travel, the power hierarchy which many indigenous clients find intimidating in the health care system disappeared as he sat with his local nurse in his home community and discussed his health on his own terms.
And of course there is the huge savings potential. In Canada, Health Canada's First Nations and Inuit Health Branch spends over $350 million a year on medical transportation costs alone.  This astounding sum is separate from the cost of flying in nurses, physicians, and specialists, often on chartered planes, for appointments or rotations. Imagine if some of that expense could be redirected towards preventative health measures and community-based health initiatives.
Opportunity Costs
The case of telehealth is unfortunately only one example of where the Arctic lags behind in applying new technologies.  Telecommunications in much of the region are woefully underdeveloped, and the Arctic Council has only just established an Expert Group to assess the situation. Small scale energy development, food production systems, and water and sewage processing are just a few of the most obvious areas where better application of existing technology could have huge impact on the quality of life of Arctic residents.
While solutions may be obvious, that does not mean they are simple. For health care in particular, the client, the local care provider, the remote specialist, and the funder must all agree on the application of telehealth before it can be initiated, and those communities who are most in need of additional access will similarly suffer from limited capacity, in terms of human and financial resources, to experiment with new things.
One gets the sense at conferences and trade shows that technology will permeate health care delivery in the future.  There are so many opportunities for the Arctic, but they will not happen by accident.  Time is a necessary but insufficient condition for telehealth to improve the wellbeing of Northerners, and it will require a culture shift, not merely a policy one.
Related stories from around the North:
Canada: Bridging the Divide – Health in Canada's North (VIDEO), Eye on the Arctic
Finland: Study finds lower cancer rates among indigenous Sámi, YLE News
Greenland: Researchers must be honest with Arctic peoples about food contaminants: doctor, Eye on the Arctic
Norway: Nordic diet a heart-smart alternative, Radio Sweden
Sweden:  The Sami Health Paradox, Radio Sweden
United States: Researchers identify Inuit gene responsible for sugar intolerance, Alaska Dispatch News