Canadian SAR techs to get award for Arctic rescue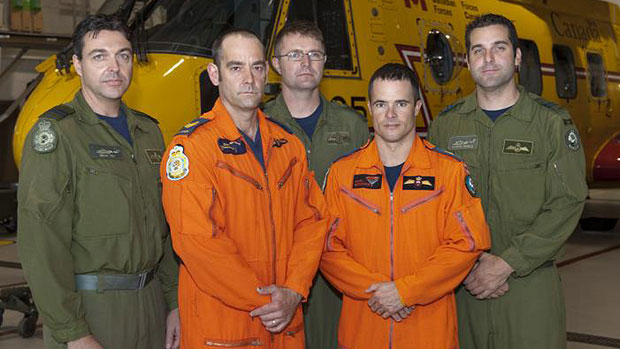 Members of the Canadian Forces involved in a rescue of two hunters last October will be honoured with a national award.
Five search and rescue technicians rescued the hunters, who were stranded in Hecla Strait near the community of Igloolik, in Canada's eastern Arctic territory of Nunavut.
The technicians had to parachute 600 metres into icy Arctic water, with three-metre-high waves and winds blowing at 50 kilometres per hour.
One technician, Sgt. Janick Gilbert, died during the mission.
Capt. Aaron Noble, Capt. Dean Vet, Sgt. Brad Hiscock, Sgt. Daniel Villeneuve and Master Cpl. Shawn Bretschneider took part in the rescue.
They will receive the 2012 Cormorant Trophy for Helicopter Rescue for the most demanding helicopter rescue of the year.
Earlier this year, it was announced that Gilbert would receive a posthumous award for bravery.
For more northern stories from CBC News, click here