Swedish firms look to North Finland for ex-Nokia talent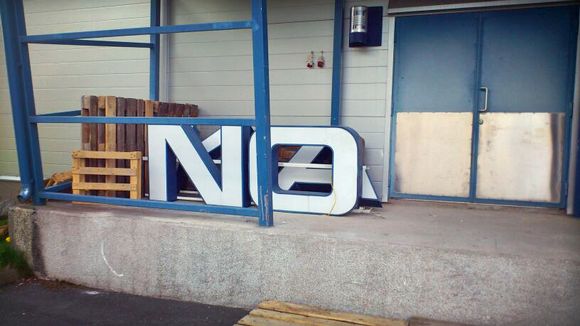 Former Nokia workers in the north of Finland are being lured to new, lucrative jobs in Sweden. Despite the possibilities, many people based in Oulu could find it difficult to leave behind homes and families for a new life over the border.
Nokia has laid off hundreds of workers in northern Finland over the last few years. The company has not yet announced how the latest lay-offs will be distributed, but several hundred more Oulu Nokia workers are likely to face the axe in the next few months.
Workers are braced for new cuts that would bring the number of Nokia employees in Oulu to around half the 1,250 the company had at the start of the year.
Sweden needs ICT specialists
At the same time, firms in Northern Sweden are struggling to find ICT workers to fill open jobs. Next week in Oulu, some forty firms from Sundsvall and five from Luleå will make their pitch to potential new employees.
'The idea is not to take skilled workers away from Finland, but to retain skills that have been built in Northern Sweden and Northern Finland over the last forty years,' explained Oliver Dogo, a business strategist at the municipality of Sundsvall.
'You could say that the situation is serious,' added Dogo. 'Companies compete for experienced talent and are raising salaries.'
Nordic business expert Jukka Olli from Business Oulu has enthusiastically advocated co-operation in northern regions for years. He sees it as a positive that the Swedish job market is buoyant, with vacancies in ICT, mining and nursing.
'And the property market is good too,' noted Olli.
'There are properties in Luleå and in Sundsvall, and they are not even that expensive!'
Waiting for growth in Oulu
Despite Nokia's difficulties, there are signs of growth in Oulu's ICT sector. For example the Swedish firm Ericsson has taken on 200 developers in Oulu, as people are not queueing up to move to Sweden.
'I somehow doubt that large numbers will leave for Sweden,' said Nokia Oulu shop steward Mikko Merihaara. 'In Vaasa there would have been jobs open, but ability to speak Swedish was needed there too. It does feel like a big problem for our workforce.'
In Merihaara's opinion families and relatives root many workers in Oulu, as large mortgages also ensure people remain committed to the city.
For more stories from Yle News, click here