Northern village cut off by flooding in Sweden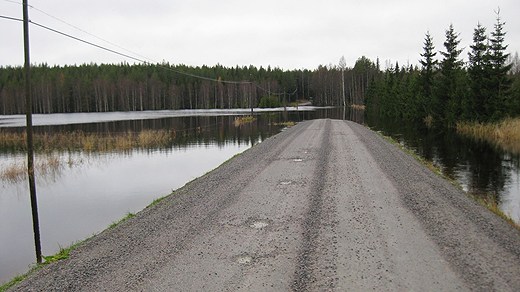 The village of Gagsmark, outside Skellefteå in northern Sweden, is cut off from the world following floods caused by heavy rain.
Other areas in the province of Västerbotten are reporting major flooding problems.
The speed limit on the E4 highway in the area has been reduced to 30 kilometers an hour, and the two roads into Gagsmark are completely closed.
The water level there rose by one meter, but has reportedly now started to recede.
The traffic authorities say the flooding has reached its maximum, but they warn that roads may be undermined and eroded.
For more stories from Radio Sweden, click here