Caribou health in a changing climate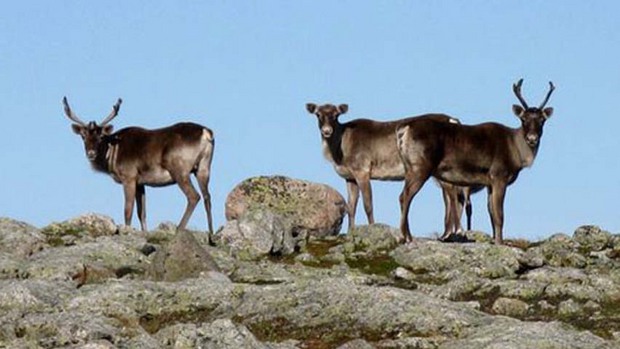 Caribou are among the most important animals in Canada's North. Inuit and First Nations have traditionally relied on the animals for clothing and sustenance. Even today, caribou remains an important food source in many of Canada's remote aboriginal villages and settlements.
But caribou herds in many of Canada's regions are under stress for reasons ranging from climate change to predators.
The changing environment is even affecting the types of diseases caribou are being afflicted with.
Susan Kutz is an associate professor of Ecosystem and Public Health at the Faculty of Veterinary Medicine at Canada's University of Calgary. She studies caribou health as it relates to climate change.
I recently interviewed Susan Kutz for Radio Canada International.
To listen to our conversation, click here
To write to Eilís Quinn at eilis.quinn(at)cbc.a