Commercial shale gas drilling a possibility in Sweden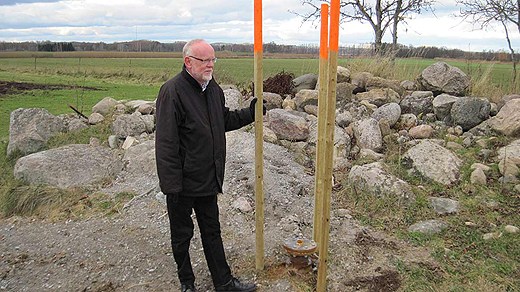 There are extensive natural gas resources in large parts of Sweden and companies are now considering embarking on drilling ventures.
Last month the company Gripen Gas completed test drillings outside Motala in the south-east of Sweden. Company spokesperson, Kenneth Söderman, told Swedish Radio news that the prospects are good and that Gripen Gas is considering applying for permission to drill. Söderman believes that commercial extraction in the region could be under way in two to three years' time.
Anna Nordling, an energy consultant, said that there is plenty of natural shale gas underground in Sweden.
"Research shows that there is potential in Sweden to generate 12,800 terawatt hours. That is a very large amount of gas," said Nordling.
If all the gas would be extracted it would allow Sweden to keep up its current gas usage rate for 1,000 years.
But it may not be possible to extract all the gas and it would also be very costly, explained Nordling.
Another factor to consider is the environmental impact. There is a lot of resistance among environmentalists to shale gas drilling since there is still much uncertainty concerning the potential risks.
For more stories from Radio Sweden, click here