Wolf hunt underway to protect Sami reindeer herds in North Sweden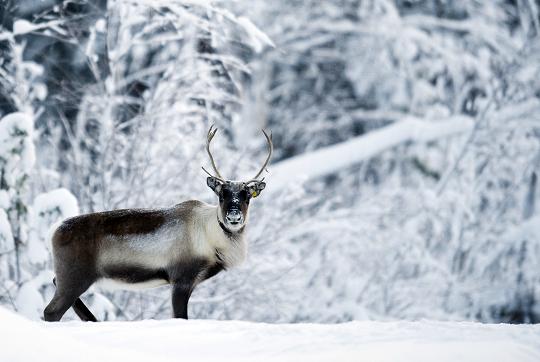 Hunters in northern Sweden have been given the go-ahead to kill a lone wolf believed to have attacked at least ten reindeer owned by local Sami herders.
"They're searching for her with scooters and they'd discovered tracks when I spoke to them this morning," Irene Hedlund at the Swedish Environmental Protection Agency told Swedish news agency TT.
The wolf's male mate was killed on Friday but the female managed to evade hunters.
The environmental protection agency had hoped to save the female as it is thought to come from a genetically pure line; Sweden's relative small wolf population of about 300 is endangered due to inbreeding.
"It's sad but we don't see any other solution than to hold a 'protection hunt'," the agency's general director told news agency TT when the decision was announced on Friday.
Following a longstanding conflict with the European Commission over the use of hunts to eliminate inbred wolves, the government announced late last year that there would be no general wolf hunt authorized in 2013.
However limited hunts are allowed when the reindeer herds of Sweden's indigenous Sami community are threatened by wolves.
For more stories from Radio Sweden, click here