Snow festival celebrates the sun's return to Sweden's Arctic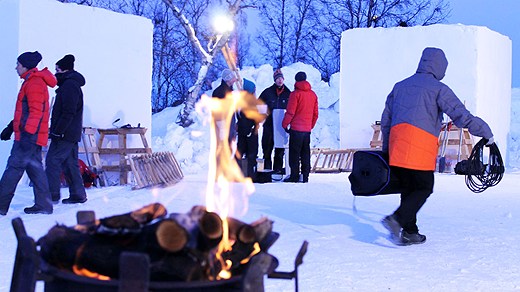 Kiruna, a town in Sweden's Arctic, is celebrating this week.
Not only has the sunlight returned after a month of darkness, but the town is also making the most of its snow festival, which starts on Thursday.
Events such as reindeer races, poetry slams, and husky dog competitions are underway to bring the city to life.
And the international snow sculpture competition is back, after a few years away.
Radio Sweden spoke to Ludvig Nilsson, who is in charge of the festival.
To listen, click here
For more stories from Radio Sweden, click here