Finland last to sign indigenous rights treaty?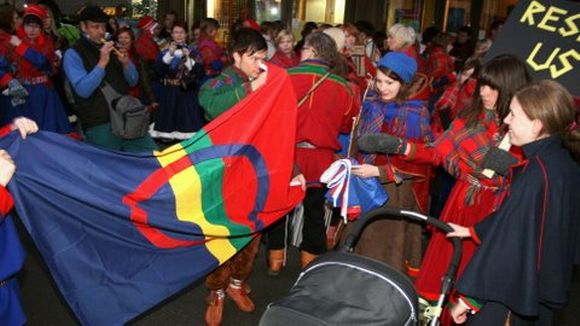 Several youth organisations are gathering in Helsinki on Wednesday, the national day of the Sámi minority. They will demonstrate on the steps of Parliament House, demanding ratification of the UN labour organisation's treaty on the rights of indigenous peoples.
Finland is not a signatory to the International Labour Organisation treaty. Known as ILO 169, it obliges states to take specific steps to protect the property, culture and environment of indigenous peoples.
According to the government platform, it is aiming at ratification, but no timetable has been set. Sweden plans to do so soon – which will leave Finland as the only EU country not to sign on to the pact.
The Sámi are the EU's only indigenous community.
Sámi national day is celebrated in Finland, Norway, Sweden and Russia's Murmansk Region. It marks the first indigenous meeting held in Trondheim, Norway on February 6, 1917.
There an estimated 75,000 Sámi altogether, about 10,000 of them in Finland.
Village in the city
The capital region's indigenous association City-Sámit is hosting an event on Helsinki's Narinkka Square on Wednesday to introduce the culture of Sámi youth. The Sámi village will feature food, handicrafts, a fashion show and music. There is also an evening club event.
The organisation, which was established 25 years ago, has just over 200 members. There are some 1,000 Sámi in the Helsinki region.
Related items:
Yle draws criticism for Sami TV news, Yle News
Niinistö opens Sami Parliament, Yle News
For more stories from Yle News, click here