Finland: Warm November start after dry October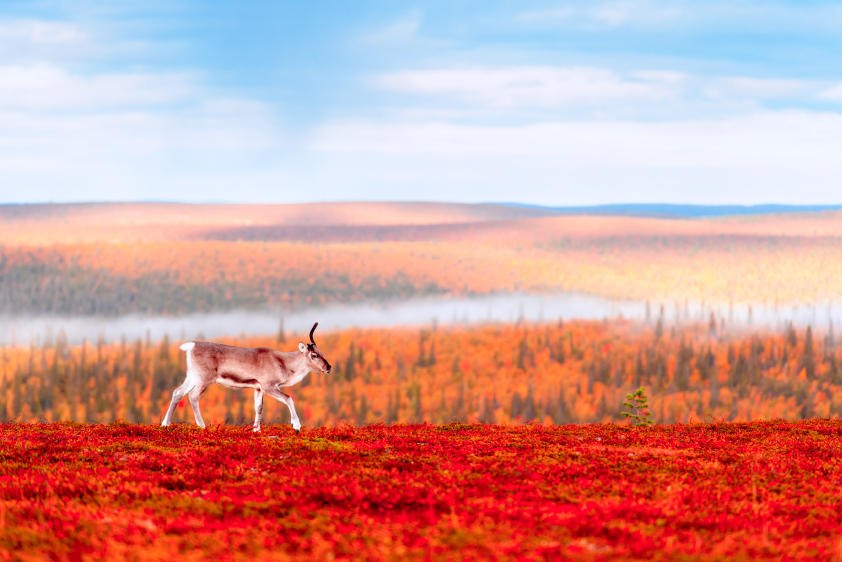 Following one of the sunniest Octobers ever, November is off to an exceptionally mild start in southern and central Finland.
Monday brought the highest November temperature ever recorded in Finland. The reading of 13.3 degrees Celsius was made in Jomala, an inland area of the largest island in the maritime Åland province. The municipality held the old record too: 13.0 degrees measured on 12 November 1999. Typically the upper range of early-November temperatures in Finland is between 4 and 7 degrees.
Yle meteorologist Kerttu Kotakorpi attributes the unusually mild weather to a high-pressure front over Finland, combined with southerly and westerly air streams – which in turn have been warmed by föhn winds blowing over the Scandinavian Mountains.
Sun, sleet and gales
Unseasonably warm weather is set to continue on Tuesday and Wednesday through most of Finland. Tuesday's highs should reach 10-12 degrees Celsius in most southern and western areas, remaining in the single digits to the east and north. Skies should be mostly sunny throughout the nation.
On Monday night, temperatures will remain above zero in most areas. However the Finnish Meteorological Institute warns of locally slippery conditions overnight in Lapland and the municipalities of Pudasjärvi, Taivalkoski and Kuusamo due to light precipitation and icy roads.
There are also strong winds on Bay of Bothnia and the eastern Gulf of Finland, with near-gale-force winds of 14-16 metres per second.
Wednesday night will bring sleet across northern Finland. In most of Finland, though, high-pressure conditions are to continue through Thursday, albeit with cooler, cloudier weather.
Driest, sunniest October ever
The warm start to November follows the sunniest October on record in southern Finland. That record was already set as of 29 October, when Helsinki had basked in 164 hours of sunlight. That was roughly twice the average for the month: 84 hours. Even way up north in Sodankylä, Lapland, there were more than 100 hours of sun versus the average of 57.
In most of southern and central Finland, October was also exceptionally dry. It was the most arid October ever recorded in some places. These included Nokia, Hausjärvi, Utö – and seemingly ever-balmy Jomala.
Related stories from around the North:
Finland:  Summer weather hits Arctic Finland, Yle News
Greenland:  Changing Sea Ice: The Ripple Effect (VIDEO), Eye on the Arctic
Norway: 2014 warmest year in history for Norway, Barents Observer
Sweden: Climate change may scupper flood insurance for many in Sweden, Radio Sweden
United States: A record-warm May for much of Alaska, Alaska Dispatch News