Minister mum on exact cost of highway in Canada's western Arctic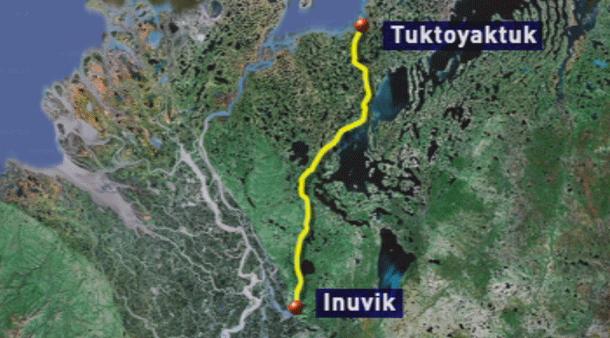 The transportation minister of Canada's Northwest Territories is keeping quiet about the estimated cost of the Inuvik to Tuktoyaktuk Highway.
An environmental assessment on the project was given the green light earlier this year when the Inuvialuit Settlement region's review board released a 300-page report.
Dave Ramsay says the department is still finalizing an agreement with the Inuvialuit Regional Corporation to use the land the highway would be built on.
They're also still determining how much the territory will pay the corporation for gravel.
He said both issues could affect the final price tag.
"We're waiting to get project approvals from the federal government and a funding arrangement with the feds, but it's just going to be a little bit under, probably under $300 million," Ramsay said.
Ramsay said to make the project affordable the territory needs the federal government to cover three quarters of the cost.
He does plan to share a final cost estimate with a committee of MLAs this week.
Ramsay also expects the legislative assembly to vote on whether to proceed with the project next month.
Related Link:
Environmental assessment OK's all-weather road in Canada's western Arctic, CBC News
For more northern stories from CBC News, click here