Toronto stock exchange plans to dump company active in north Sweden and Finland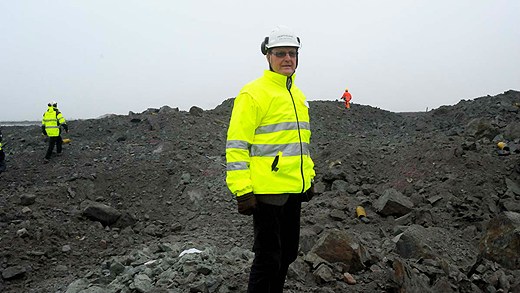 The Toronto stock exchange in Canada has decided to delist the mining company, Northland Resources, which is active in northern Sweden and Finland.
Northland has been having trouble financing a new iron ore mine in Pajala, in North Sweden, near the Finnish border.
According to a Northland press release, since the company decided to enter into corporate reconstruction for its three Swedish subsidiaries, the Toronto stock exchange believes the company has failed to meet the requirements to continue being listed.
Northland's shares will remain suspended from trading until they are delisted at the close of market on March 18. The company hopes to reapply to the stock exchange after securing more funding.
Related Link:
Huge payout for managers of troubled mine in North Sweden, Radio Sweden
For more stories from Radio Sweden, click here