Rising number of Alaskans predicted to be affected by future flooding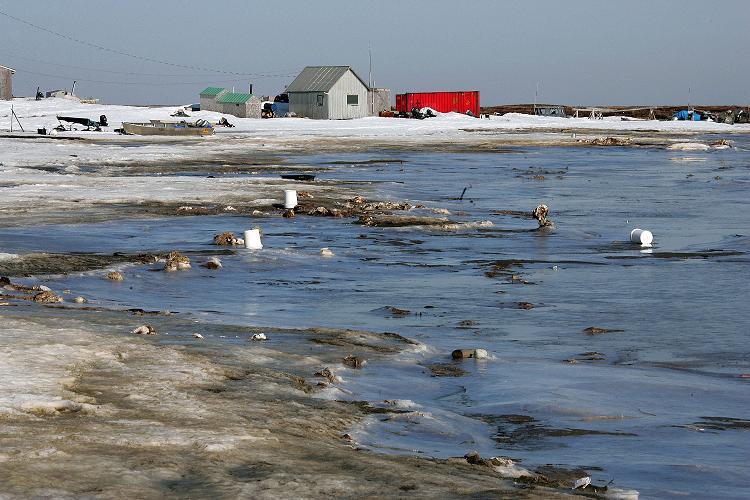 Studies by the U.S. Army Corps of Engineers and Government Accounting Office show increasing numbers of Alaskans will be affected by floods and erosion in coming years due to rising waters and extreme weather events. And the studies predict some communities are likely to be destroyed by 2017.
Of those, the community of Newtok is the furthest along in relocating. But an Anchorage human rights attorney says changes are needed so agencies can more effectively help people being dislocated due to the impacts of climate change.
Listen to the story:

For more stories from Alaska Public Radio Network, click here