Canada announces power-transfer deal with Northwest Territories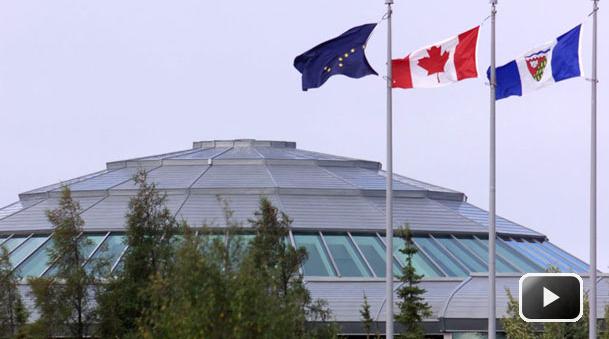 Canadian Prime Minister Stephen Harper announced a final deal for Canada's Northwest Territories (N.W.T.) today.
The announcment was made in the territorial legislature in N.W.T.'s capital city of Yellowknife.
"Negotiators have reached a consensus on the terms of a final devolution agreement," Harper said.
Harper applauded the territorial government under Premier Bob McLeod. He also made a note that the final agreement will not be signed just yet.
"Before this agreement is signed, our government will do its part to consult with all impacted aboriginal groups," he said.
Lastly, Harper said, " It is time for the people of the Northwest Territories to take control of their destiny."
Harper was joined by N.W.T. Premier McLeod, federal Health Minister Leona Aglukkaq, who also serves as the minister of the Canadian Northern Economic Development Agency, and is the chair of the Arctic Council.and a group of leaders from aboriginal governments which have signed on to the devolution agreement-in-principle.
Related Links:
5 things to know about devolution in the N.W.T., CBC News
For more northern stories from CBC News, click here