'Protect reindeer' say Sweden's indigenous Sami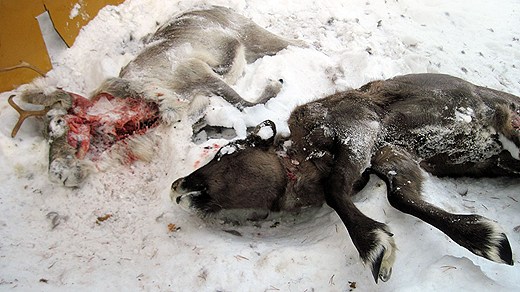 The Sami, an indigenous people living in northern Sweden, want higher compensation for their reindeer that are killed by other animals, reports Swedish Radio news.
More than 5,000 bear, lynx, wolverine, and wolves are found in Sweden today. That's double the number of predatory wildlife from the time the reindeer compensation system was put in place in the mid-1990s.
Most predatory animals live in reindeer areas.
The Swedish National Sami Association says many of the 51 Sami reindeer herding communities are having a tough time. The association wants to reduce the numbers of preditory animals in their areas and get more in compensation for reindeer losses.
Lena Ek, Sweden' Environmental Minister, says the issue will be taken up this fall when the government presents its plan for predatory wildlife.
Sweden needs to be prepared to pay if it wants to continue to protect such animals, she says.
For more stories from Radio Sweden, click here