Record low water levels in Gulf of Finland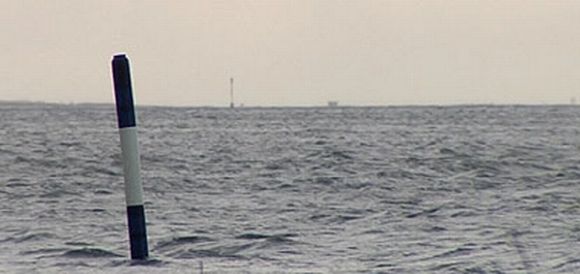 The sea fell to a record low level in parts of the Gulf of Finland on Tuesday night.
The Meteorological Institute says that the record was broken in Hamina, at 115cm, while in Helsinki water was just a centimetre above the record low, set in 2010, of 93cm.
Some 300 people were left without their connection to the mainland in Pellinki, in the Porvoo archipelago, after a ferry ran aground.
"We have had high pressure here, and the wind has driven water first to the southern part of the Baltic Sea and from there, via the Danish Straits, out of the Baltic," said Antti Kangas of the Meteorological Institute. "In addition, in the Gulf of Finland there has been a strong easterly win and as a consequence of that the water level has dropped."
Low water levels make shipping difficult
In Pellinki, in the southern part of the Porvoo archipelago, a ferry ran aground on Tuesday night. The vessel was being inspected by divers on Wednesday. Many inhabitants did not get to school or work as a result.
Kangas says that the situation is exceptional.
"It's not often that water is quite low everywhere at the same time, and this low, so this is not a normal situation," said Kangas.
Water levels off the south coast have started to rise, so new records are not expected there. Neither are they expected in the bay of Bothnia, although water levels will continue to fall there.
For more stories from Yle News, click here