New carving stone deposits found near Iqaluit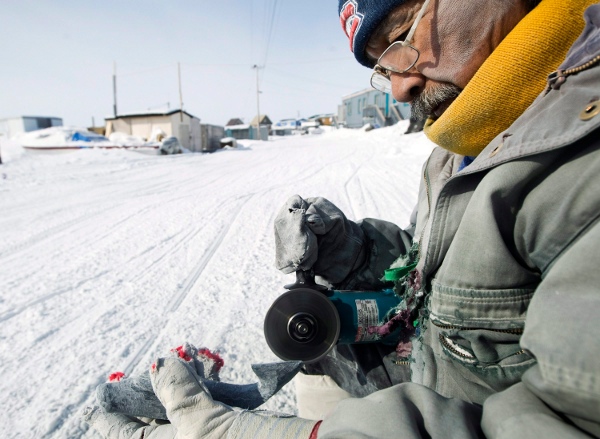 Canada Nunavut Geoscience Office made discoveries last summer
Geologists have found 11 new deposits of carving stone on the Hall Peninsula, just east of Iqaluit.
The Canada Nunavut Geoscience Office made the discoveries during research last summer. The find was part of the first geological survey of the area since 1576, when Martin Frobisher arrived in a wooden ship looking for gold.
David Mate, the Chief Geologist with the Canada Nunavut Geoscience Office, said they were looking for clues about how the rocks formed. They were also looking for signs of valuable minerals and metals — information that could spark the interest of mining companies.
Mate said they didn't expect to find carving stone deposits.
"The carving stone is interesting because it provides us with a window into the deep crust of the earth, because carving stones form deep in the earth," he said.
Jaco Ishulutaq, a master carver from Pangnirtung, Nunavut, visited the site and said the stone is of good quality.
"Like these for example, the light green colour and the texture of the carvings show how shiny it came be… when you carve it, it turns out really good in texture and it really gets shiny," said Ishulutaq.
The Geoscience Office staff are still analyzing their other data. Mate said they plan to publish their new maps within the next few weeks.
For more stories from CBC News, click here