Northwestern Canada: Yukon Energy seeks feedback on proposed new power plant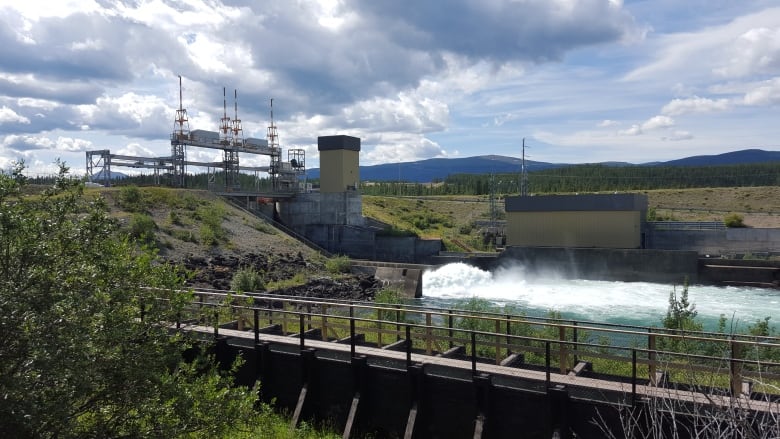 Yukon Energy says it needs to build a 20-megawatt power plant in Whitehorse, in southern Yukon, to ensure the territory has enough power during periods of peak demand.
Andrew Hall, Yukon Energy's president, said the utility doesn't always have enough hydroelectricity to cover times of high demand, including the winter and periods of low water levels.
"If we had an emergency situation where we lost our largest generator or a large transmission line, we would really struggle to keep the lights on," Hall said. "In fact we'd have a deficit."
The new power plant would run on diesel, liquefied natural gas or a combination of the two. It would replace a diesel power plant that Yukon Energy rented last year at a cost of about $1 million.
Hall said the new plant would cost between $40 million and $50 million, but it would serve as a reliable backup in the event rental generators are unavailable in the future.
"[The rental generators] provided us the comfort and the backup that we needed but it's very difficult for us to enter into a multi-year contract or a long-term contract for these rentals," he said.
"So from year to year you don't really have much assurance they're going to be available."
Sebastian Jones of the Yukon Conservation Society said it's frustrating that Yukon Energy is building another fossil fuel power plant.
"We desperately need to find ways of running our communities, our societies with less fossil fuels, not more," Jones said. "So it's a shame."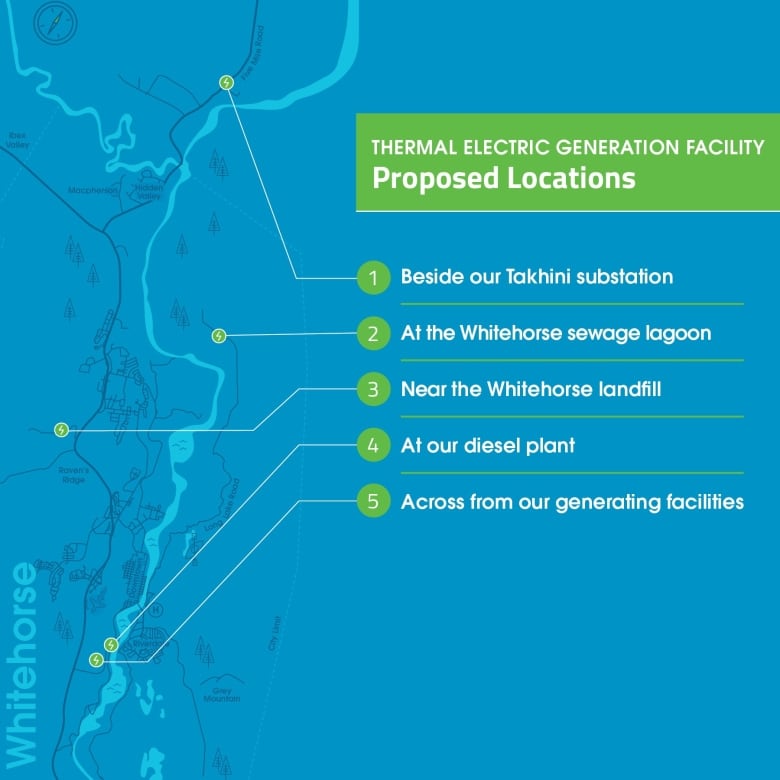 Hall said diesel is especially easy to store and quick to deploy when extra power is needed.
Hall acknowledged the proposed new plant is not an ideal solution. But he said Yukon Energy is working renewable energy projects, including hydro. And it's seeking funding to build utility-scale batteries that can store solar and wind energy.
The utility is looking at five potential sites around Whitehorse for the new power plant.
It's conducting a series of workshops around Whitehorse to seek public feedback. The public can also fill out a survey on the company's website.
Related stories from around the North:
Canada: Town in Canadian central Arctic to get hybrid solar-diesel power plant, CBC News
Finland: The world could transition entirely to cheap, safe renewable energy before 2050: Finnish study, Yle News
Norway: The quest to turn Norway's Arctic coast into Northern Europe's wind power hub, The Independent Barents Observer
Russia: Italian firm to build giant wind farm in northwestern Russia, The Independent Barents Observer
Sweden: How Stockholm's biggest solar cell complex came to be, Radio Sweden
United States: Despite winter darkness, solar power might work better in rural Alaska than you'd expect, Alaska Dispatch New