New waste leak at Finnish mine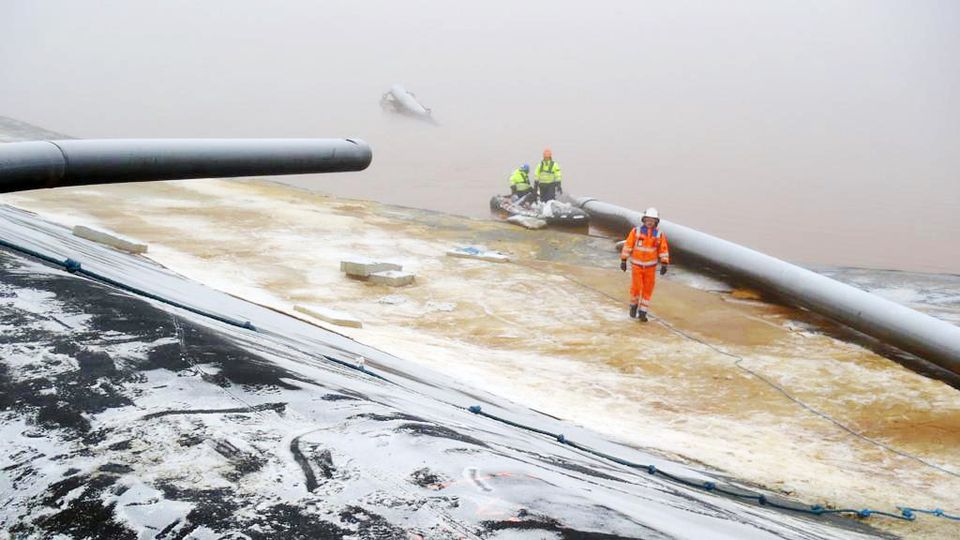 A gypsum pond at a nickel mine in eastern Finland is leaking waste water again. It is spewing between 2,000 and 3,000 cubic metres of waste water at present, and the Talvivaara metal factory has been shut down.
According to the Kainuu centre for economic development, transport and the environment, the new leak started on Sunday night. It is in close proximity to the leak that allowed waste to escape in November 2012.
The centre says that local dam safety and environmental experts are on the scene. Further information will be released on Monday afternoon.
Harri Natunen, head of production at Talvivaara, claimed that the new leak is not as serious as the one that shut down production in November.
The company estimates that 250,000 cubic metres of water has leaked out so far, with a further 370,000 cubic metres still inside the pond. In a statement, Talvivaara said it does not expect untreated water to leak outside the mining area.
The new leak was first reported by Finnish-language newspaper Helsingin Sanomat.
For more stories from Yle News, click here