Time to get tough on EU carbon emissions says Swedish politician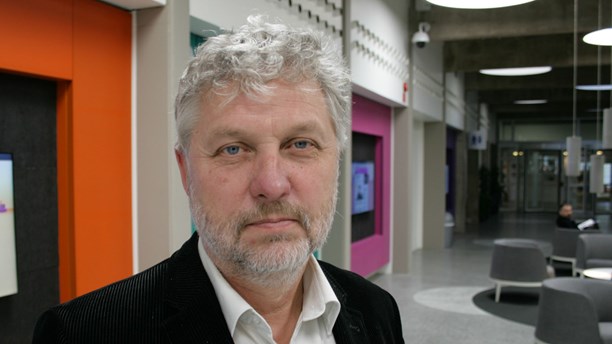 Where does the Green Party stand in the upcoming EU parliament elections? In a Radio Sweden interview, second candidate on the list for the Greens, Peter Eriksson, outlines the party's top priorities.
Although he would be a newcomer to the EU parliament, Peter Eriksson is a veteran of politics in Sweden, having served more than a decade in the Swedish parliament and two terms as party spokesman. He is currently head of the parliament's constitutional committee.
But a tough campaign lies ahead for Europe's green parties. Polling numbers show the political group at the European level expecting to lose votes in May's election. Eriksson, the Swedish Green Party's number two candidate after Isabella Lövin, said the economic downturn has drawn away voters from the party's platform.
"People are reaching for easy answers to the hard and difficult economic questions," he said.
Eriksson said the party is placing a heavy emphasis on fighting the political deadlock over climate change. He said that tackling global warming is Europe's biggest challenge over the next five years and he wants to see a new climate law that places tougher demands on member states to cut their carbon emissions.
"We don't have to lean on fossil fuels because it will be the ruin of us all," Eriksson said.
As for his inexperience at the EU parliament, Eriksson said his long political career in Sweden has left him well prepared to work at a European level.
"I have been traveling to Brussels for 10 years," he said. "So I'm not too anxious about that."
Related Links:
Canada: Canada's climate change stance 'de-motivating' say critics, The Canadian Press
Finland: Finland meets first Kyoto goals, Yle News
Sweden:  How climate change abroad could hit Sweden, Radio Sweden
United States:  Alaska village stares down climate change and refuses to budge, Alaska Dispatch