Leak plugged at Finnish mine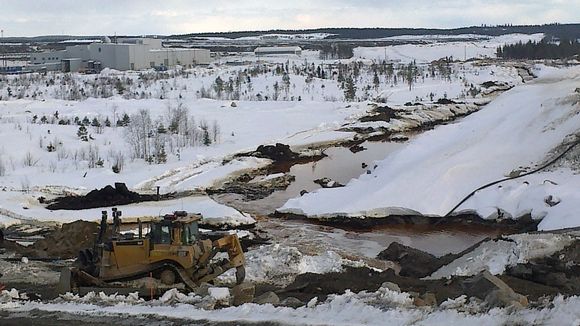 The leak in a gypsum pond at the Talvivaara mine in the Kainuu region of east Finland has been plugged. The company claims there is no fear that it might re-start.
Talvivaara's head of production, Harri Natunen, said that less than 400,000 cubic metres of waste water had escaped the pond.
The leak was spotted on Sunday evening, in the same pond that also sprung a leak in November. It is the fourth discharge since 2008.
Officials will now investigate the cause of the leak and the safety of Talvivaara's waste management ponds.
Related Link:
New waste leak at Finnish mine, Yle News
For more stories from Yle News, click here