STX launches Arctic vessel in Finland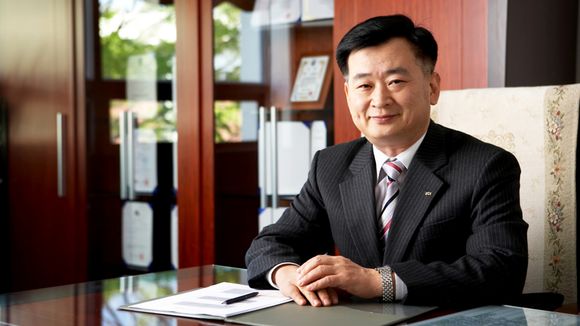 The head of the Korean shipbuilder STX's European operations told Finland's Yle News on Thursday that the company has no plans to sell its shipyards in the Finnish cities of Turku and Rauma, Finland – but that new orders are badly needed.
President Sauli Niinistö was on hand on Thursday as Su-Jou Kim, President & CEO of STX Europe, made a rare public appearance. They were at the Helsinki Shipyard for the launch of a supply vessel for a Russian company, designed for Arctic conditions.
While the Helsinki yard is in reasonably good shape, the company's Rauma and Turku yards are suffering from empty order books.
"We need more orders"
When Yle asked Kim if STX plans to sell its Turku facility, he said simply: "We have no plans to sell it." Asked about Rauma, he replied: "So far we don't have any concrete plans to sell it. But you know we need more orders, as you know very well. We need more orders."
Kim declined to comment directly on the open question of financing for the TUI cruise ships that the company is to build in Finland. However he indicated that the financial situation of the parent company in South Korea is stabilising.
"In Korea, we are receiving [financing]," he said. "They decided to support STX shipbuilding in Korea. So I think it'll improve."