Barges deliver energy savings to rural Alaska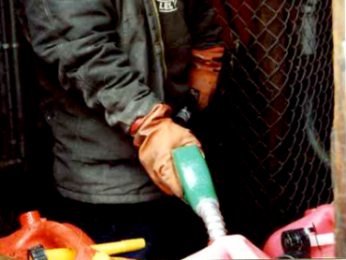 An electric cooperative looking to combat high energy prices in rural Alaska villages has reduced the costs of transporting fuel by building its own barges and shipping its own fuel to remote locales across the state.
The Alaska Village Electric Cooperative (AVEC), a member-owned electric utility that powers 55 villages from Old Harbor to Kivalina, reported Monday that its two new barges delivered 4.6 million gallons of diesel to communities during the 2012 shipping season, from early May to mid-October, at a transportation cost of 20 cents less per gallon than in recent years.
AVEC chief executive Meera Kohler said those savings are "very meaningful" for larger consumers such as schools or commercial enterprises, which see 100 percent of any change in electric costs reflected in their bills.
AVEC customers used around 5 million gallons of fuel last year, costing the cooperative around $22 million. The 2012 savings of 20 cents per gallon translates to about $1 million in annual transportation savings, Kohler said.
Fuel prices in rural Alaska are far higher than urban areas, as most communities are not connected to roads or a transmission grid. Diesel is barged to many villages, where it used by small power plants to generate electricity.
AVEC buys fuel at bulk prices, thereby providing cheaper fuel to villages than what an individual city governments could buy. Three years ago, AVEC decided to take control of its fuel supply by building the two tug-and-barge sets, instead of contracting with shippers such as Crowley Maritime. It was part of "an effort to regain some degree of control over the number one, biggest expensive we incur" — high fuel prices, Kohler said.
While AVEC owns the two new tug-and-barge sets, the Naniq and Cavek, the vessels are leased and operated by Vitus Marine, which entered into a five-year contract with the cooperative.
AVEC's fuel accounts for about one-third of the barges' capacity, so other suppliers are able to use the vessels as well. Having the vessels brings more competition to the market, which AVEC hopes will spur other shippers to shave costs and lower prices, translating to more savings to rural Alaskans.
Vitus Marine was also able to purchase more efficient, ultra low-sulfur diesel fuel for the same price as high-sulfur diesel that AVEC has purchased previously. The low-sulfur diesel fuel burns more efficiently, lowering electric bills.
Contact Laurel Andrews at laurel(at)alaskadispatch.com