Worries for town in Sweden's Arctic after company abandons loan scheme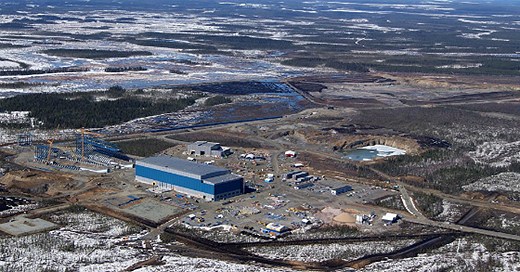 The troubled mining company Northland Resources, which runs an iron ore mine outside of Pajala in northern Sweden, had hoped to get investments worth 335 million US dollars to save the operation from bankruptcy. But instead, the company has secured three months of credit, worth just 35 million dollars.
According to a statement. this loan is meant to cover company costs while it develops a new long-term financial plan.
On May 7th, Northland Resources launched a bond loan offer to investors in the hope of rescuing the company.
Investors had until last Friday to sign, but the deadline was extended and the terms weere changed. The sum was lowered and potential lenders were told they would get more influence than initially promised, by having more representatives on the company board.
But today Northland Resources announced that it would simply abandon the bond loans investment scheme.
The news caused some concern in Pajala, but local councillor Kurt Wennberg still has faith in the mining operation.
"The mining that is ongoing works well," Wennberg told Swedish news agency TT.
"At this point I don't see any danger for the mining operation itself. If things  get so bad for Northland that it files bankruptcy, then that will affect a number of local companies, which will make significant losses and that is bad," he added.
Pajala residents have followed the mining company's attempts to solve its financial troubles for four months now.
"Sure, we have noticed a slow-down in the progress that the area has experienced, but the belief in the future that the mining investment sparked has not been dampened," said Wennerberg.
"For the first time in 29 years the population of Pajala is growing and some young, productive people are moving in."
Related Links: