Nunavut, Canada to develop summer in-shore turbot fishery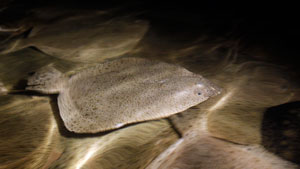 This summer, a man from the community of Pangnirtung, in Canada's eastern Arctic territory of Nunavut, will head to Newfoundland to pick up a brand new, custom-made boat he hopes to use in the territory's first in-shore summer turbot fishery.
Some fishers are already excited about the possibility, but first, the Pangnirtung Hunters and Trappers Association is working to get access to the fishing grounds in its own backyard.
Right now, local fishers only have access to a small part of Cumberland Sound.
To make the summer fishery viable, the association wants to extend the in-shore fishery boundary to include the whole of Cumberland Sound.
Peter Kilabuk is bringing the new boat to Pangnirtung. He says it will be a multipurpose vessel large enough for fishing in the Cumberland Sound area, but small enough that he can haul it ashore for winter storage.
"This will be the first locally owned, locally based fishing vessel for long-lining activities in the Cumberland Sound area," said Kilabuk.
Kilabuk had the Pijiuja 2 specially constructed in Newfoundland. The 12-metre boat can sleep four.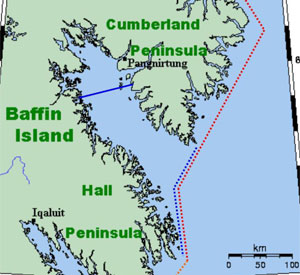 Johnny Mike, with the Pangnirtung Hunters and Trappers Association, said local fishers need access to all of Cumberland Sound to create a genuine local fishery.
"Operated by the local fishermen. That's what we want to see and that's how it should be done."
The Nunavut Wildlife Management Board will consider the proposal at a meeting in June in Rankin Inlet.