Private hospital in Finland hopes to attract Russian medical tourists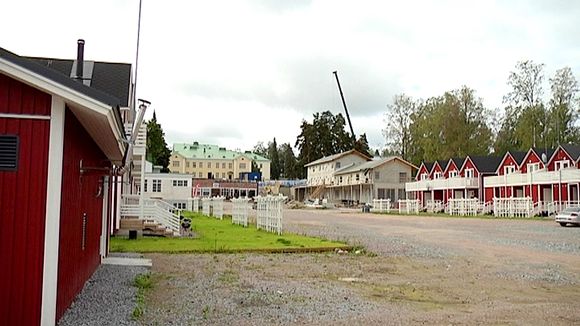 Besides delivering babies, the new Lappeenranta hospital in southeast Finland will offer treatments for cancer and eye diseases — with overnight stays at a spa hotel.
Finland's first private maternity hospital is to open in Lappeenranta next year. The commercial venture is spurred by growing Russian interest in medical tourism. Besides obstetrics, the hospital will offer treatments for cancer and eye diseases.
The hospital will be built next to the Saimaa spa hotel, which is less than an hour's drive from the Russian border.
Partnering in the project are the South Karelia Social and Health Care District (Eksote), Nordic Clinic and Holiday Club Resorts.
"We have great expectations for this project," says Holiday Club Resorts CEO Vesa Tengman. "Tourism from Russia has grown steadily in recent years. It includes the normal basic aspects of life, so why not healthcare, too? I think that this is the right time for this."
New life for former mental ward
Holiday Club owns the building where the hospital will be set up. Built in the 1920s, it was formerly part of a mental hospital.
"We now have 1300 beds. Within the next two years that will rise to 2000. So we have plenty of capacity for medical tourism. I expect our customers to include both local residents and Russians from the St Petersburg area," says Tengman.
"Studies show that many Russians are now going to Germany and Switzerland for medical treatments," he adds.
The project is unusual by Finnish standards. For instance, patients will stay overnight in hotel rooms while undergoing procedures in the adjacent hospital building.
"We do not see this as competing with the public sector," says Tengman. "This complements the public sector and enables the development of multi-faceted specialisation."
No threat to local services
The hospital may be up and running by next summer.
"The exterior of the hospital building has already undergone a complete renovation. The inside needs about another month's worth of basic repairs. Then of course furnishing and doing the rest of the interior design will take time."
"Attracting tourists to use our region's health services has long been a goal of the South Karelia district," says Eksote CEO Pentti Itkonen. "This venture should bring us income that we can use to pay for arranging our own healthcare services. Local residents need not worry that establishing this joint venture will lengthen queues for treatment or make it harder for them to get care," he adds.