Canadian festival welcomes artists from across the North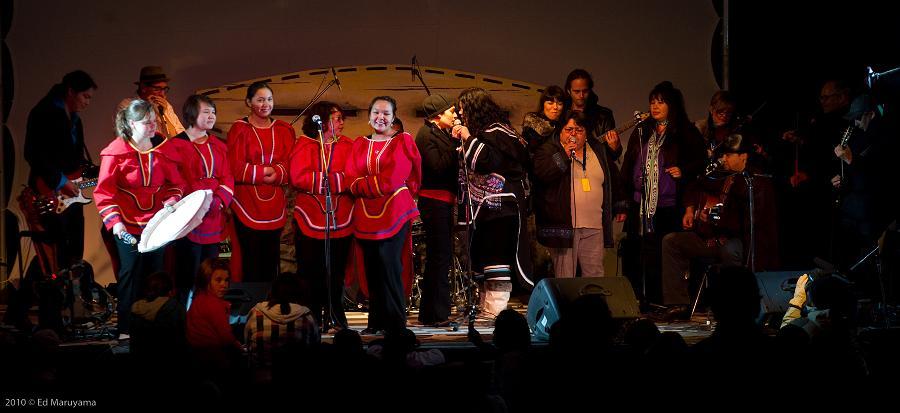 Musicians, singers and other performers from all across the North have descended on the Arctic Canadian city of Iqaluit this week for the Alianait Arts Festival.
The festival started small in 2005. But over the years, it's grown into a major cultural event bringing together performers from all over the circumpolar world.
This year the festival continues the tradition by featuring acts from each of Canada's three northern territories: Yukon, Northwest Territories and Nunavut, along with artists from further afield like Greenland folk musician Rasmus Lyberth.
The diversity of northern acts is one of the most important and unique characteristics of the event said Heather Daley, the festival's executive director.
"There's a real connection between the peoples of the North," Daley said. "It's very magical what happens when all these people get together."
This festival is also a time to highlight some of Nunavut's own stars. This year Alianait pays tribute to internationally renowned Inuit artist Kenojuak Ashevak from Cape Dorset, Nunavut who died earlier this year at the age of 85.
The theme of this year's festival is Enchanted Owl one of Ashevak's most renowned works.
"That's given us something magical to work with," Daley said.
The festival runs from June 28 to July 1.
To find out more about the Alianait Arts Festival and how it's evolved , I earlier reached Heather Daley in Iqaluit, Nunavut.
To listen, click here
Related Link: