Polar bear injures hiker in Canadian park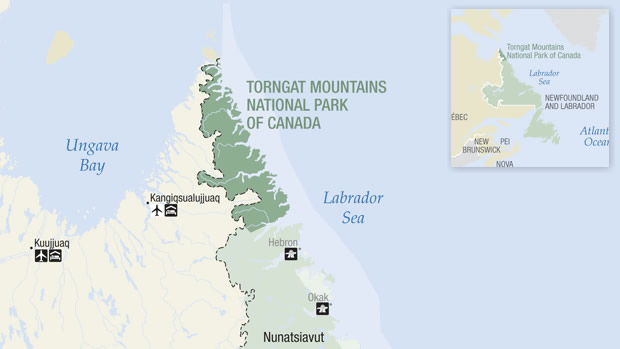 A hiker who was injured by a polar bear in a remote national park in northern Labrador has been flown to a Quebec trauma centre for treatment, Parks Canada says.
The unidentified man was with a hiking party on Wednesday in Torngat Mountains National Park when he was attacked by the bear.
"The injured hiker was evaluated and has been airlifted to a trauma centre in Quebec, where he is receiving treatment," Parks Canada said in a statement.
Other members of the hiking party were safe, and were being brought to a base camp by boat, the statement said.
No details were released on how seriously the polar bear injured the hiker.
"Parks Canada must respect the privacy of the individuals involved and therefore cannot provide any personal information about the injured hiker or the hiking party," the statement said.
"Our thoughts are with the injured hiker and his family during this difficult time."
Torngat Mountains National Park was founded in 2005, and covers much of the northern-most tip of Labrador.