Bison herd in Canada's N.W.T. half the size of last year's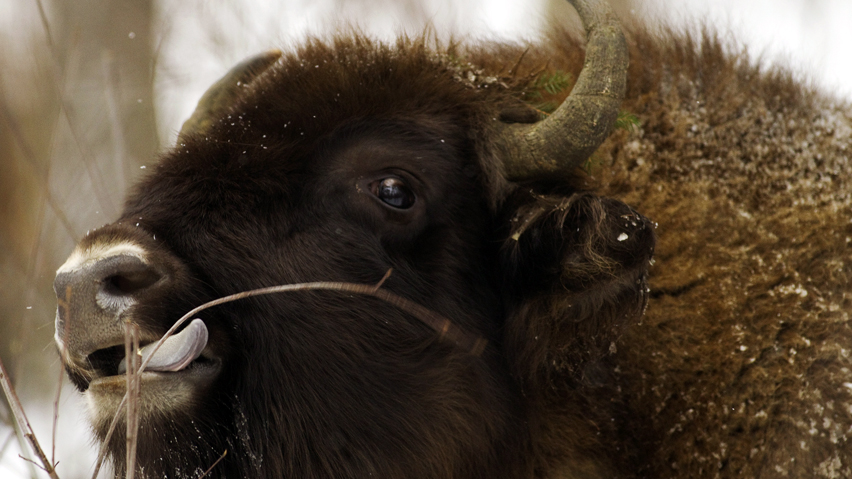 A survey of bison in the Fort Providence area of Canada's Northwest Territories estimates the population is less than half of what it was a year ago.
The survey was conducted in March and shows an estimated 714 bison left in the area. That's down from 1,531 last year.
The territorial government blames last summer's anthrax outbreak for the substantial decline. Last year, more than 400 bison carcasses were found in the Fort Providence area.
Bison biologist Terry Armstrong says there are probably many more, but their carcasses may be in wooded areas and weren't found by crews.
"It's impossible to predict how long it'll take for this population to rebound and build back up to its previous size because we don't know exactly how good the conditions are."
But he is optimistic. Fewer bison, means less competition for the animals that survived.
"Given that there's only half the number of animals that there were a year ago. I would think that the habitat should be able to support more animals than there are now and probably much closer to the previous number."
The territorial government hasn't allowed hunting of the bison since late last year. The government says there will be consultation with authorities in the area in the next couple of months to decide how the herd will be managed moving forward.